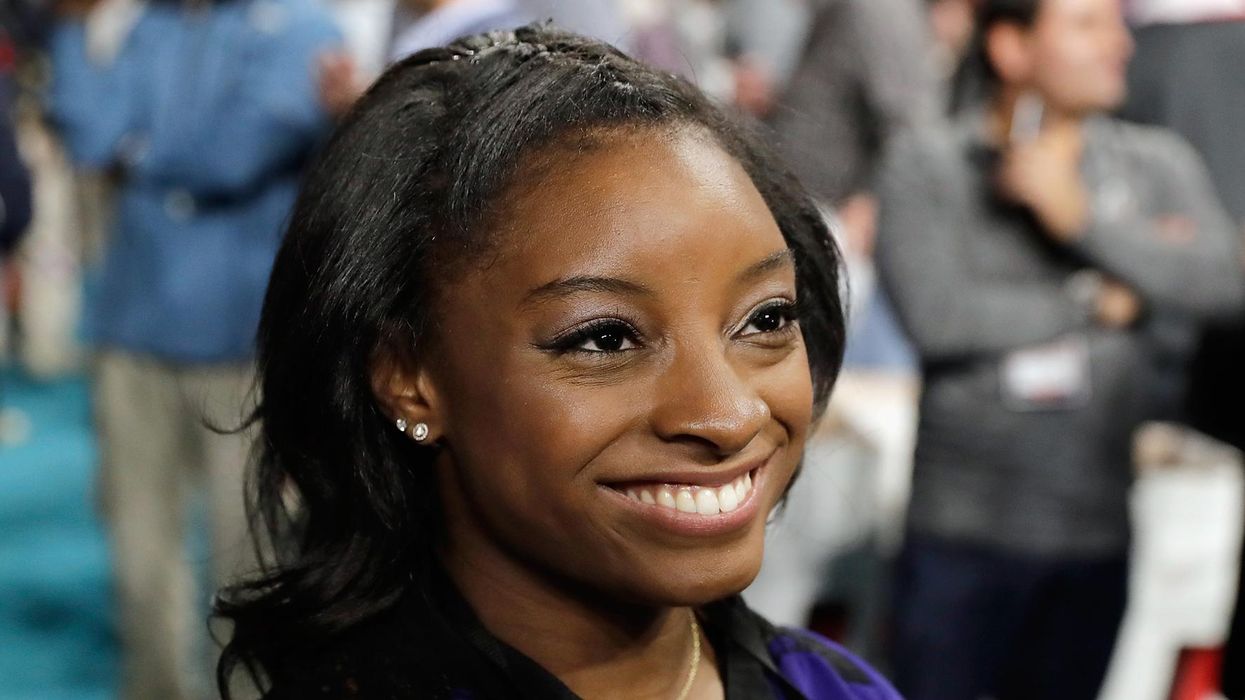 Tim Warner / Stringer / Getty Images
Simone Biles is a woman who refuses to be smile-shamed.
The four-time Olympic gold-medalist is currently competing in Dancing With The Stars, the American version of Strictly Come Dancing.
During her most recent performance, the host asked her why she wasn't smiling when receiving feedback from the judges. To which she had the perfect comeback
Smiling doesn't win you gold medals
The Olympian is clearly a perfectionist, and didn't hide her frustration at the judges feedback, following her Paso Doble performance on Monday's show.
Host Tom Bergeron afterwards told her "I was waiting for you to smile at some of the compliments, you didn't".
Her response, sent Twitter into meltdown.
After the show, the host Tom Bergeron, said his comments were "clumsy" and adding he should have asked "What's your reaction to the judges comments?"
The question I should have asked (and have of many contestants) was "What's your reaction to the judges comments?" https://t.co/Y1qcOtZ0bO

— Tom Bergeron (@Tom Bergeron) 1494309527
This acts as a PSA to any men out there that do tell women to smile, it's probably best to avoid it. Watch the full exchange here.