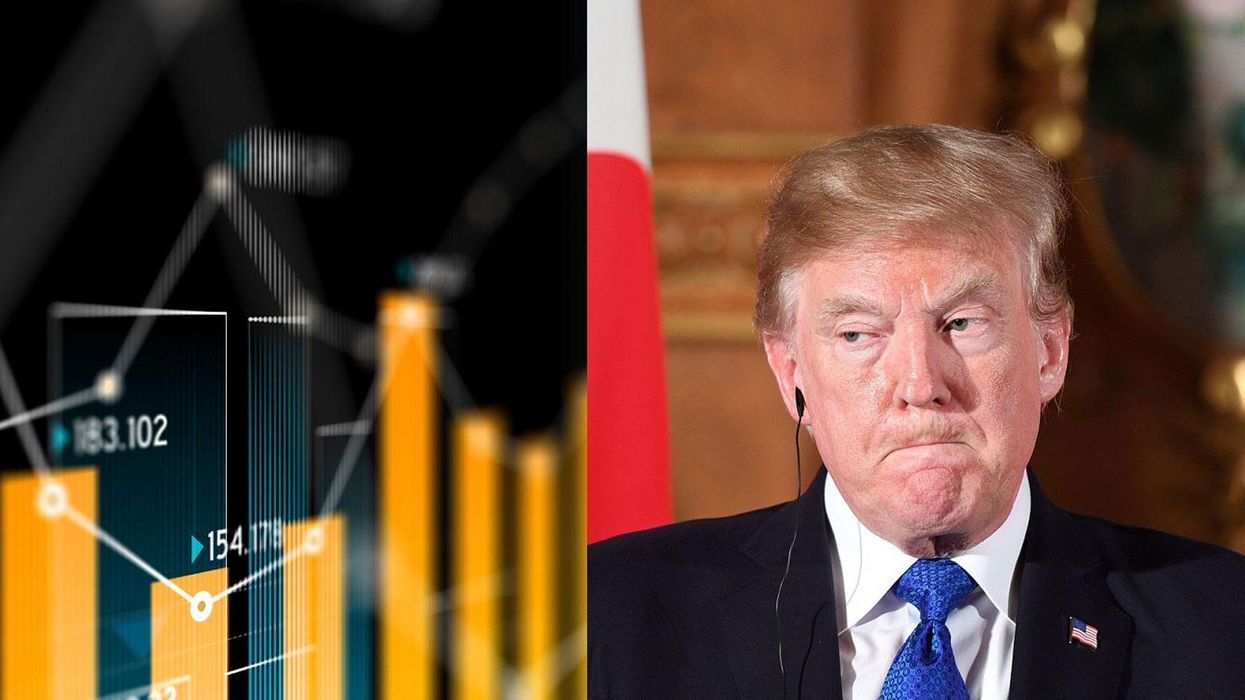 iStock and read JIM WATSON/AFP/Getty Images
The US stock market dived to a historic low on 5 February.
The Dow Jones Industrial Average dropped 1,175 points – the biggest intraday drop in history, and anxieties about higher inflation and interest rates dominated the conversation.
Donald Trump has consistently spoken about the US stock market in positive terms. Last year the POTUS tweeted 47 times about the "record high" stock market, and how it was due to his leadership.
People online have dubbed the day 'Orange Monday'.
'Orange Monday' is a play on 'Black Monday', which refers to 19 October 1987, the date when stock markets around the world crashed. At the time, the Dow Jones fell to 1,738 points.
And it's catching on…
#TrumpSlump is a contender too.
And people are pointing out the problem with Trump crediting the growth of the economy with his presidency.
It's a bit of a shambles, really.
The White House, however, are not worried. Speaking on Air Force One, White House spokesperson Raj Shah told reporters:
Markets fluctuate, but the fundamentals of this economy are very strong and they are headed in the right direction.