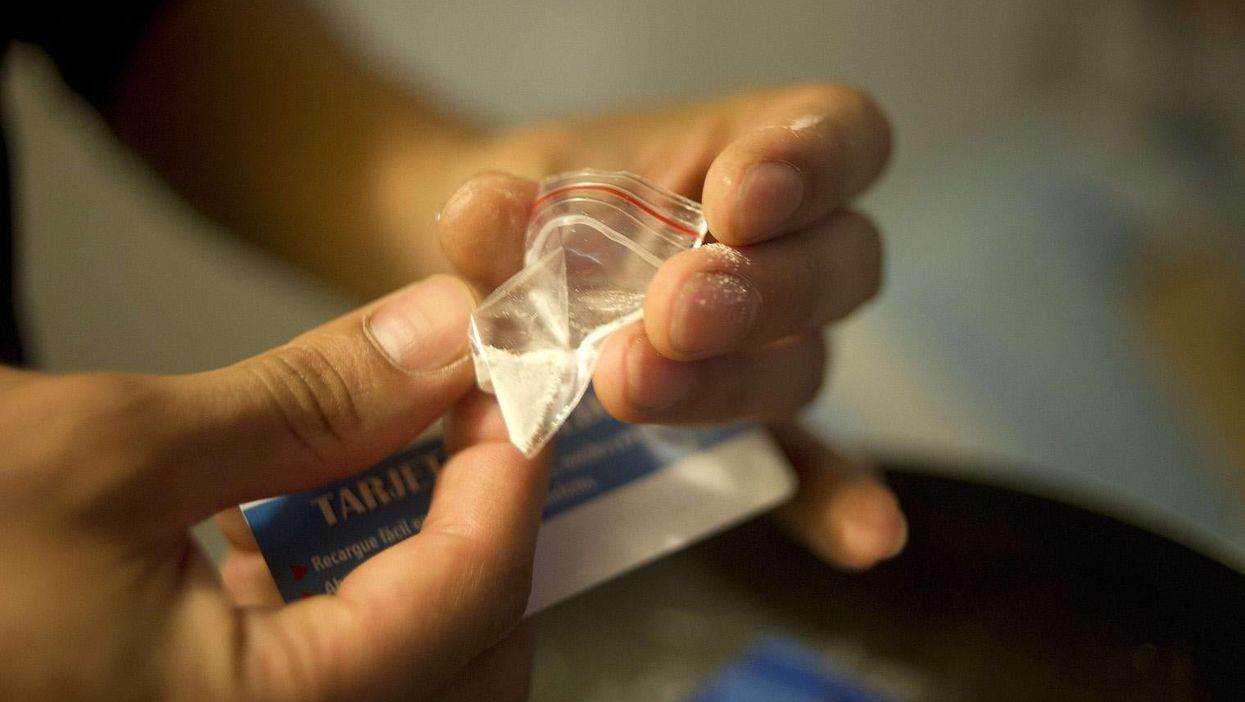 In 2014, the global production of cocaine rose 38 per cent, from 746 tons to 943 tons.
There were also an estimated 18.3 million cocaine users worldwide.
However, the trend, looking at the past decade is that cocaine production is falling.
These are headline findings on cocaine as discovered by the United Nations Office on Drugs and Crime's (UNODC) World Drug Report 2016.
The below chart from Statista shows that Colombia overtook Peru in 2014 to re-establish itself as the leading cocaine producer in the world: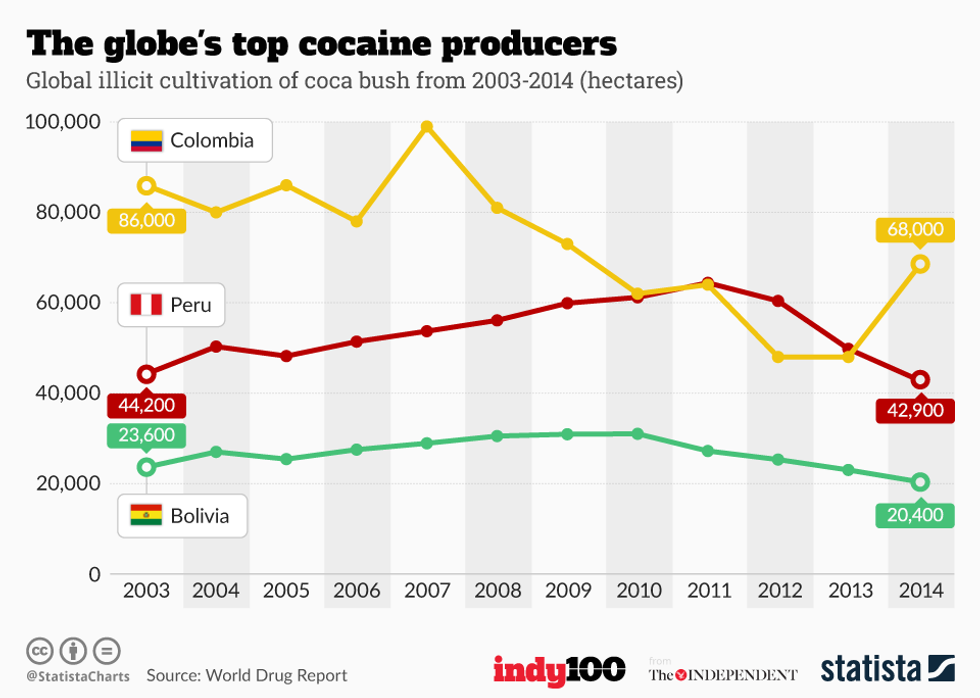 Estimated global coca bush cultivation fell by more than 30 per cent over the period 1998-2014 — by 40 per cent after 2000, when it reached its peak.
Since 2007, the prevalence of cocaine use in EU declined, and remains stable at around 1 per cent of the population aged 15-64.
The Global Drugs Survey 2015 observed the emergence of a two-tier cocaine market with rising purities, diversifying to compete with other emerging drugs.