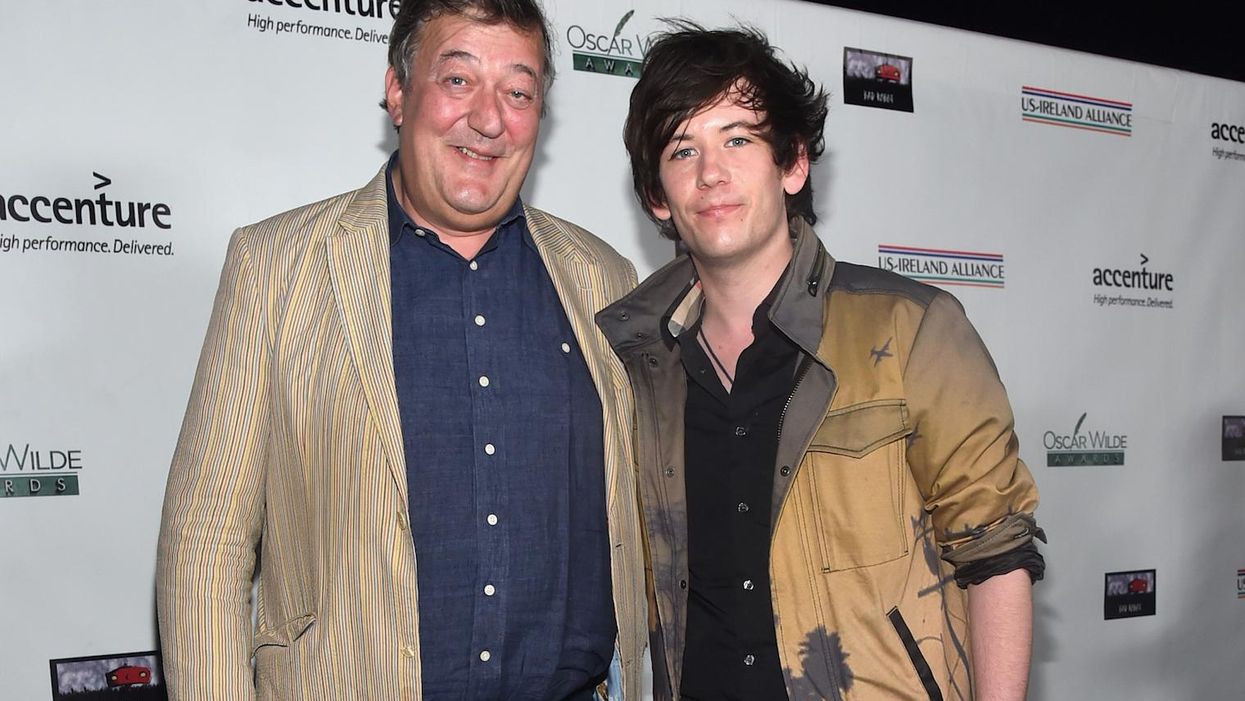 A column in Thursday's Daily Mail used inverted commas when referring to Stephen Fry's husband, Elliott Spencer.
The apparent typographical error was brought to the attention of people on social media by BBC Radio 5Live presenter Nicky Campbell, who queried the use of inverted commas when referring to the union of the two.
Fry announced his marriage to Spencer had taken place in January 2015 via Twitter, which was prominently covered by the Daily Mail at the time and subsequently - without the use of inverted commas.
However, a brief piece in Ephraim Hardcastle's column this week referred to Spencer as Fry's "husband", using inverted commas around the word.
Picture: Daily Mail
The use of inverted commas is an anomaly in the Mail's usual style with regards to the two, as previous pieces by Sebastian Shakespeare and other news articles have referred to Spencer as Fry's husband without the extraneous punctuation.
On Thursday afternoon a Daily Mail spokesman told indy100:
These inverted commas should not have been used and somehow slipped through the editing process on Wednesday night. It was an editorial oversight.