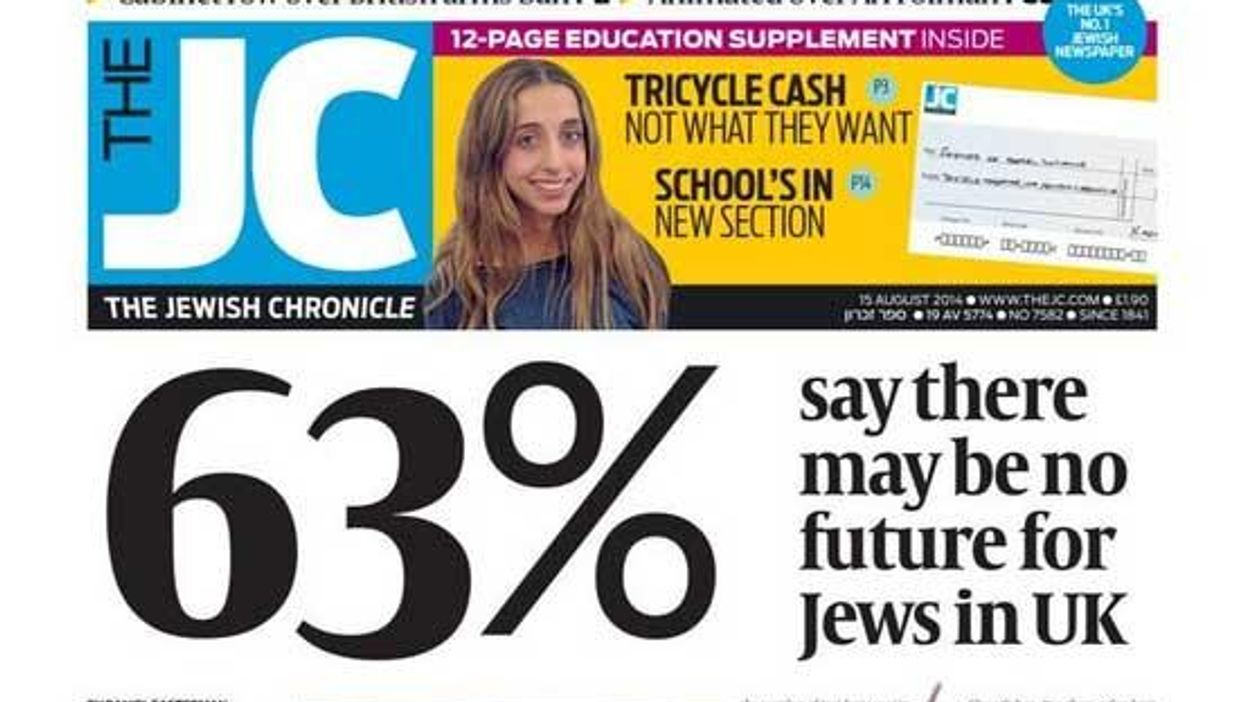 The Jewish Chronicle has apologised after running an advert for the DEC Gaza crisis appeal in their latest issue. The British Jewish newspaper said in a statement on their Facebook:
We have received complaints from readers angry at the decision. We apologise for the upset caused.

In response, the JC will be giving space in next week's issue to readers wishing to express their objection to the advert
Separately their editor Stephen Pollard explained in a blog that they were supportive of Operation Protective Edge but acknowledged it had a "humanitarian cost".
This is an advert, and not an expression of the JC's view. We keep editorial coverage entirely separate from our commercial operations... Both I as editor and the JC are entirely supportive of Operation Protective Edge, as our coverage has demonstrated.
More: 'Does this war make me look fat?' Times of Israel bloggers at it again