On Saturday the Sun published footage of the Queen as a child raising her hand in what appeared to a Nazi salute.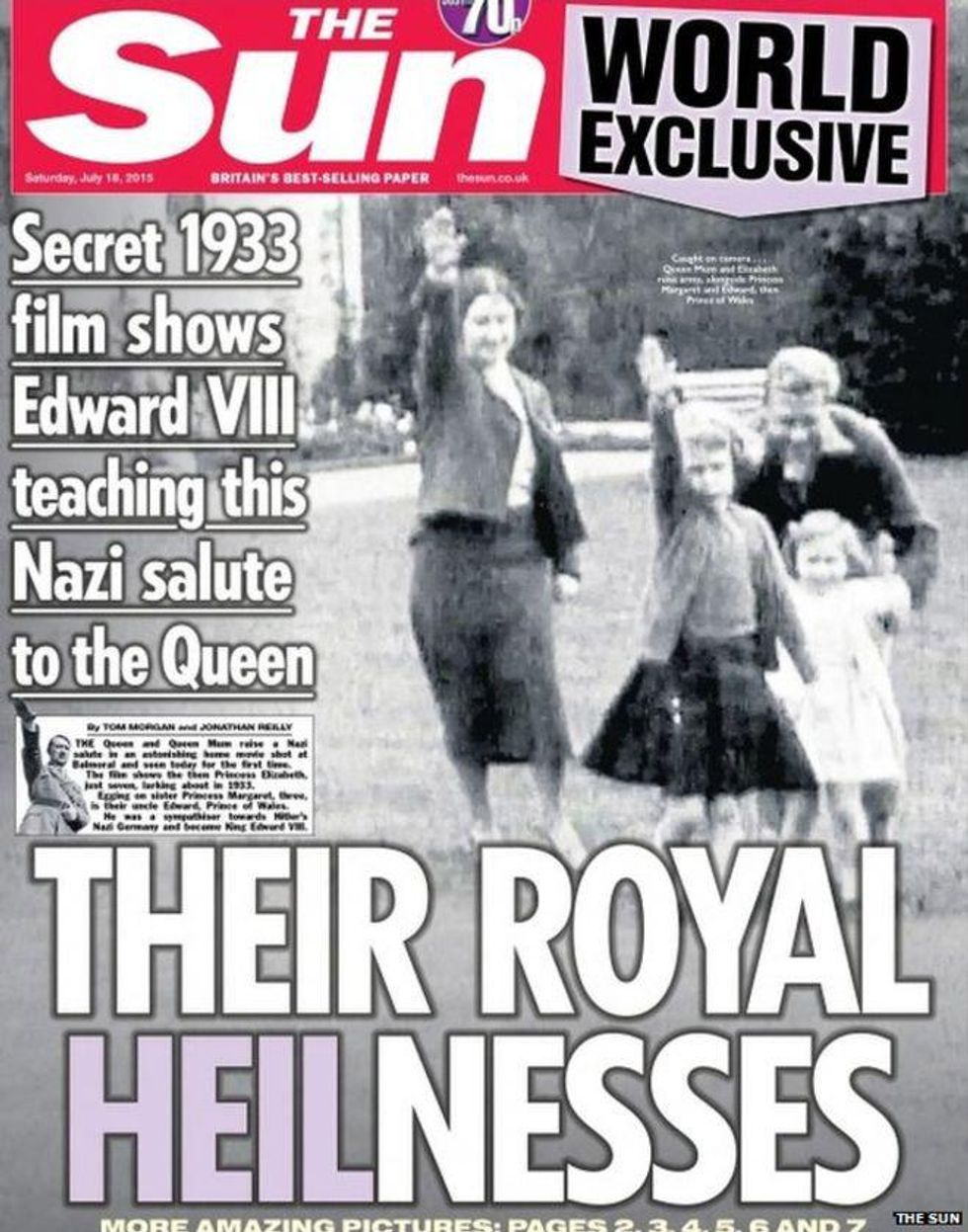 The video, shot in 1933 when the Queen was six or seven, shows Elizabeth with her uncle Prince Edward - who was reportedly a Nazi sympathiser - as well as her mother and sister.
It was the same year Hitler was elected Chancellor in Germany, and at the time the salute was used widely in Britain to mock the Nazi.
Buckingham Palace defended the footage by saying it shows the royal family "playing" and "momentarily referencing a gesture many would have seen from contemporary news reels".
Several Twitter users noted that the Sun's story was important journalism and had been sensitively reported by the newspaper:
But others published their own mock 'explanations' for the salute:
The Sunday Express, however, one-upped them all:
The paper commissioned lip-reader Jessica Rees, who said the 17-second footage was "definitely not about Nazi salutes".
The Queen Mother and Prince Edward are encouraging the children to wave – the Queen then encourages her sister, Margaret, to wave.
You can decide for yourself by watching the footage below:
More: Here are some of the best reactions to The Sun's 'Nazi salute Queen' front page