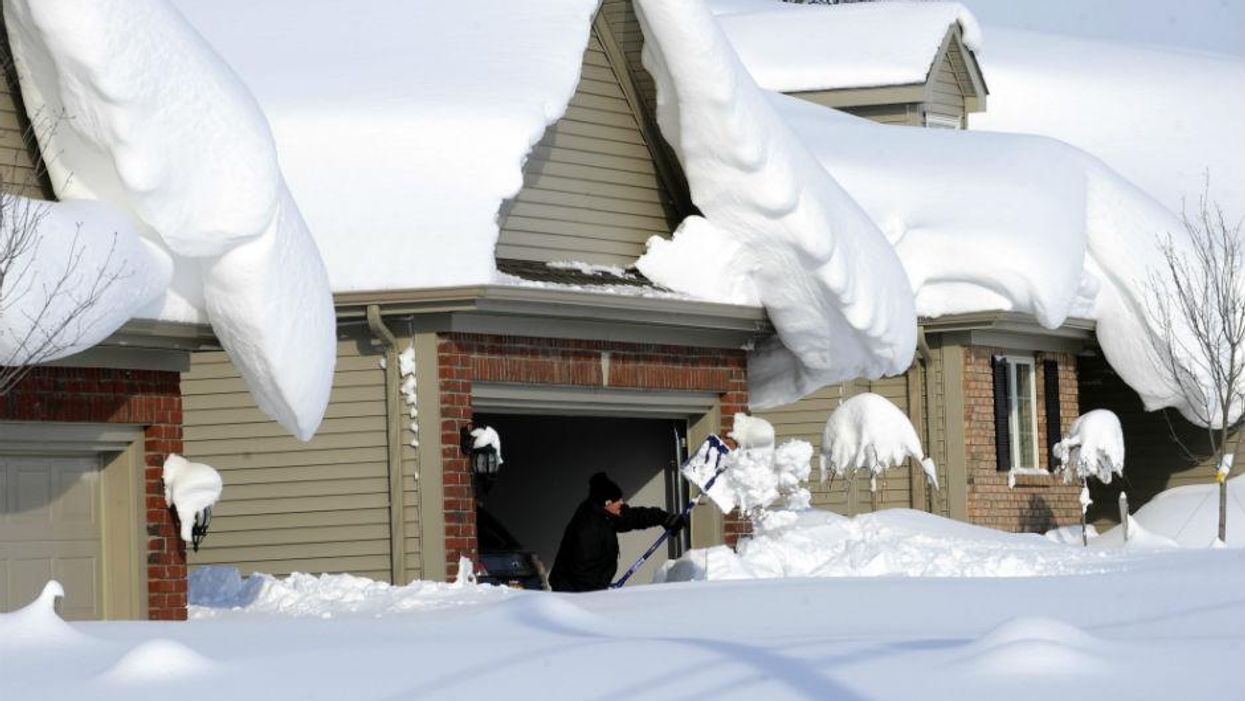 Five people have died and hundreds are thought to be trapped in their homes and vehicles in western New York state with a "lake effect" causing up to 6ft of snow to fall in less than 36 hours.
Although the storm is now affecting almost half of the US, the area around Buffalo, NY, has been particularly badly affected.
(Picture: NOAA)
A "wall of snow" dumped 63 inches on the city - however neighbourhoods as little as a 10-minute drive away to the north have reportedly been seeing just a few inches.
The concentrated downfall has been attributed to a "lake effect" - whereby warm water from the nearby Lake Erie evaporates and reacts with the cold winds passing overhead.
As the winds make landfall again, the temperature drops and a huge amount of precipitation is rapidly dumped.
If the wind and temperatures are just right, the NOAA likens the effect to the air acting like a big sponge, sucking up all the warm water of the lake and then wringing it out as it reaches land.
(Picture: NOAA)
Buffalo's position, right at the eastern end of the narrow lake means it is often susceptible to this phenomenon, but this year has seen a particularly extreme episode, as seen in the below video.
Independent's