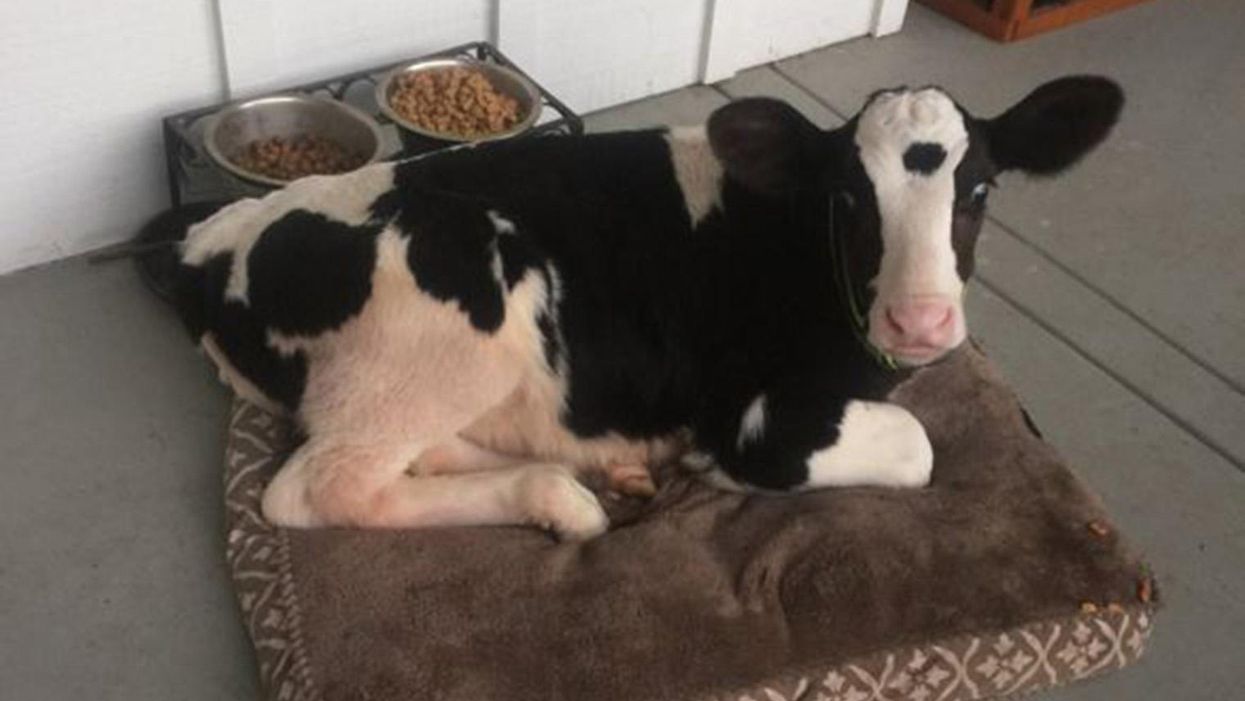 There is a pet cow, called Goliath, which thinks it is a dog, in Danville, California.
The calf was brought home to the Hubbs' family ranch from a dairy farm, after he was born very thin and ill.
Goliath was taken from his mother and intended for slaughter, but was instead rescued by the Hubbs family.
The family's great dane, Leonidas, took a liking to Goliath who has since become a little more canine and a little less bovine.
With the help of a veterinarian, the family were able to nurse Goliath back to health, and now he is back to an active, healthy lifestyle.
He is now considered the family's pet, and is starting to develop a significant online following, after the Hubbs family began posting images and videos to Twitter.
Shaylee Hubbs, 17, told KTVU that Goliath is now part of the family.
We love this little cow and have suffered with him and shared his joy. We are blessed to have all these life experiences with a wonderful Bull named Goliath.
You can follow Goliath at @GoliathTheCow.
(H/T KTVU)
More:The cutest orphan baby seal was found in a cow field. Yes, really
More:This pet raccoon will wash everything for you (even your smartphone)