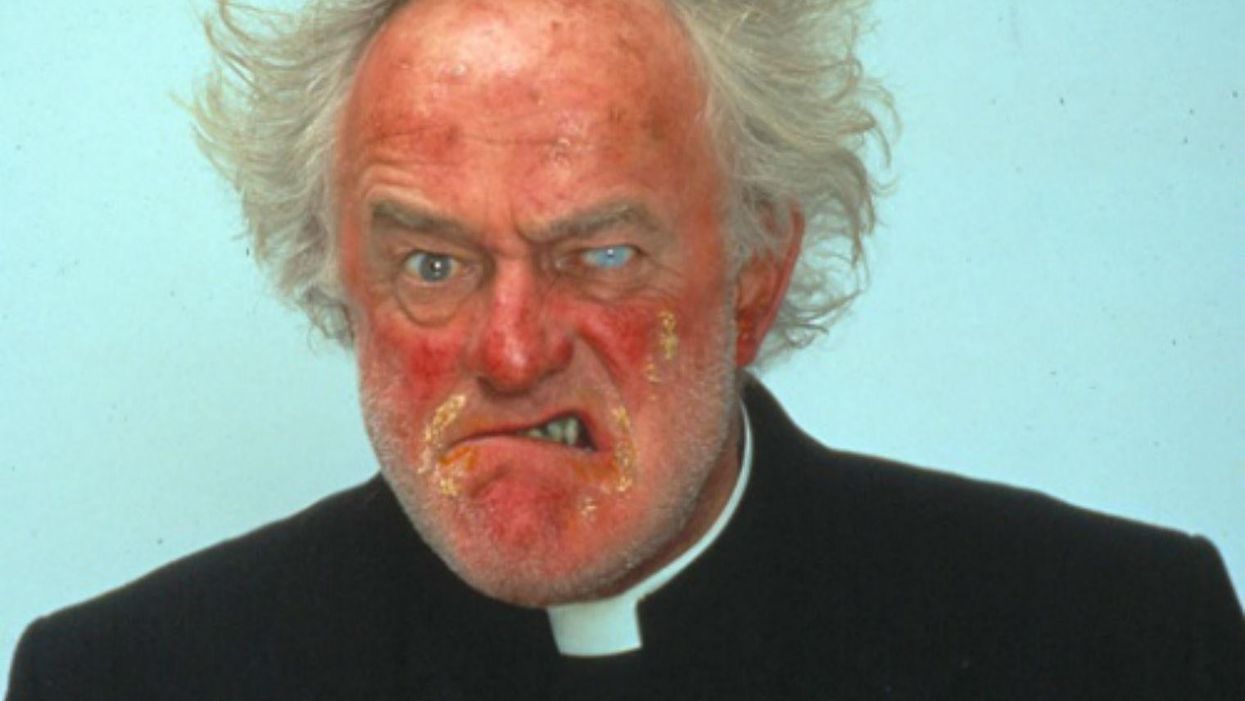 Father Jack touched the hearts of us all. Well, everyone who watched the legendary sitcom Father Ted.
On Sunday news broke that Frank Kelly, who played the retired priest, had passed away aged 77.
Tributes flooded in, honouring one of the best characters Channel 4 has ever broadcast.
In just 25 episodes throughout the late 90s (including a Christmas special), Father Jack's catchphrases were ingrained into the British public.
Shout 'DRINK' in any British pub in a faux Irish accent and, while you might get some concerned looks, there'll likely be at least a handful of people who'll retort, 'ARSE' just as loud.
This video is probably of some of his finest moments is a fitting way to remember Frank Kelly.