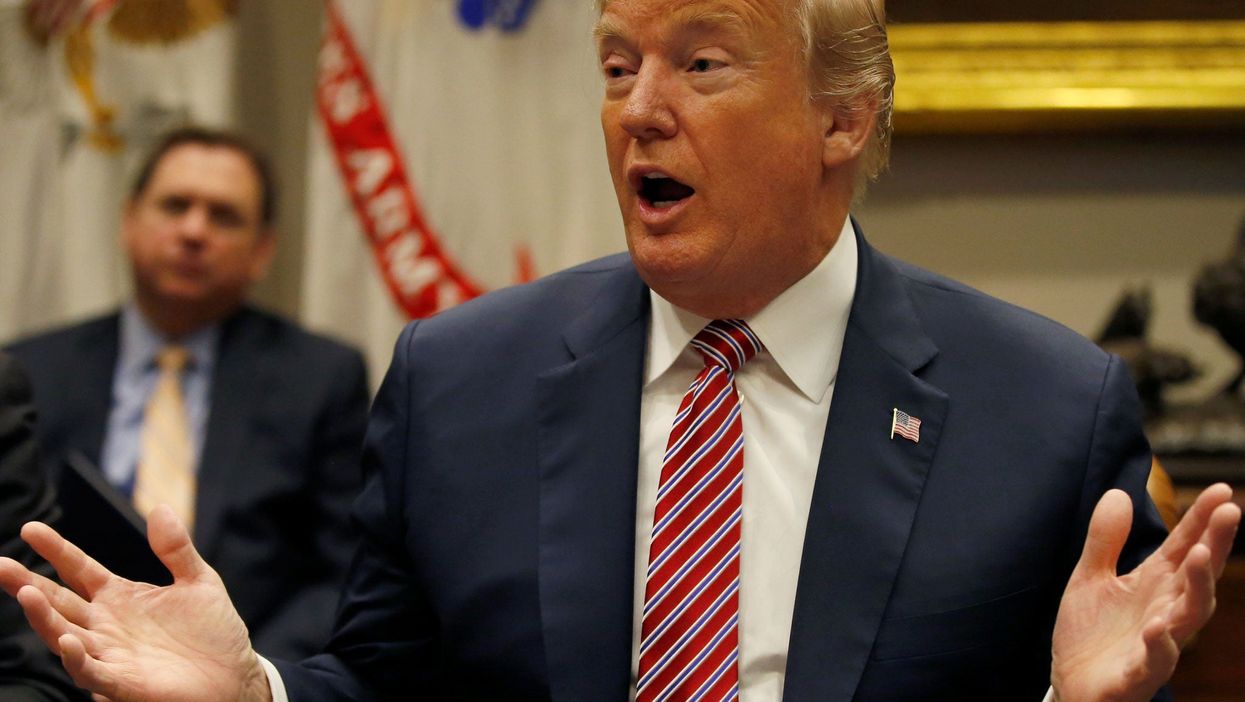 Reuters
Not to alarm anyone but it appears that Donald Trump has been nominated for the Nobel Peace Prize.
The Norwegian Nobel Institute said it had received a possibly fake nomination for the Donald and that the police had been notified, the New York Times reports.
Nobel Institute director Olav Njolstad said:
We have good reason to believe that a nomination we received concerning Trump has been falsified.
 The list of people entitled to put forward names for nominations are kept secret for at least 50 years, but they are members of universities, government and parliament and former laureates. 
It was previously reported by the Peace Research Institute of Oslo (Prio) that Trump's name was indeed on the list of nominees - as it had been last year.
Oslo police inspector Rune Skjold told the New York Times that police believe they same person may have been behind both apparently false nominations. They report:
Mr. Skjold said the earlier letter was subjected to a thorough and lengthy forensic examination, which the new letter is also likely to undergo.
The name of the 2018 winner will be announced in early October. We will wait with bated breath.