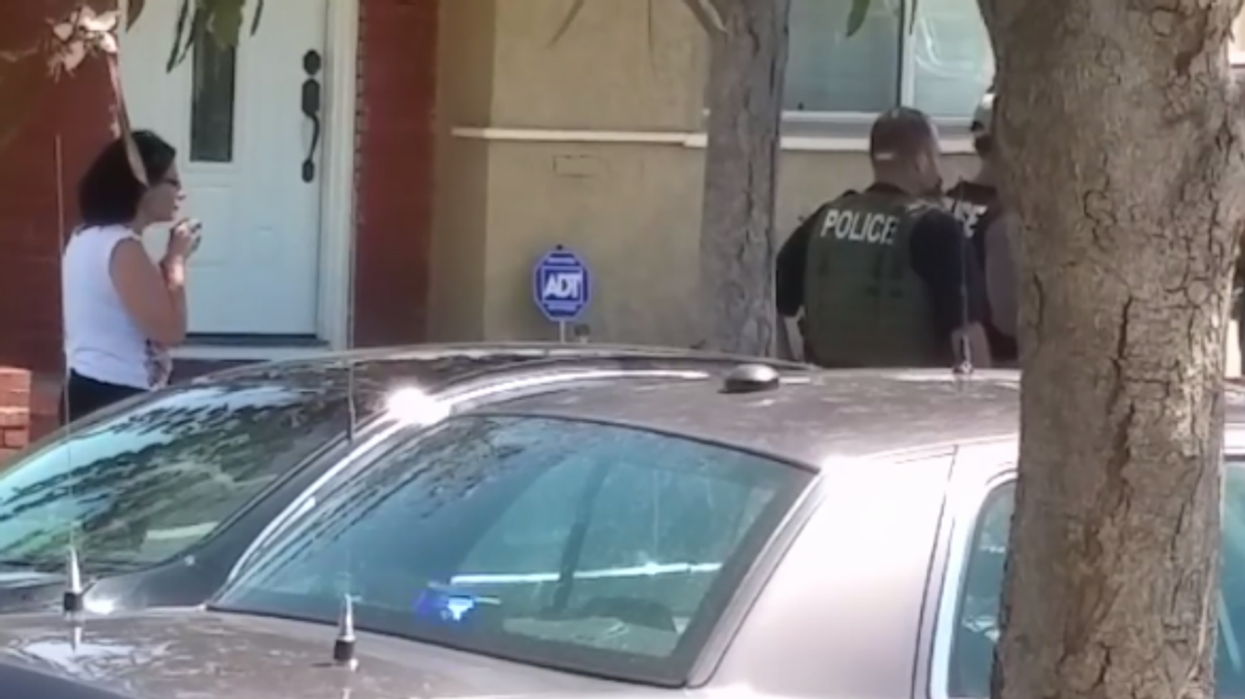 A deputy marshall in the US was caught on camera violently destroying the phone of a woman who dared to film him.
Beatriz Paez, 34, was recording deputy marshalls - primarily agents for fugitive operations - on Sunday as they detained a group of people in her neighborhood in South Gate, California.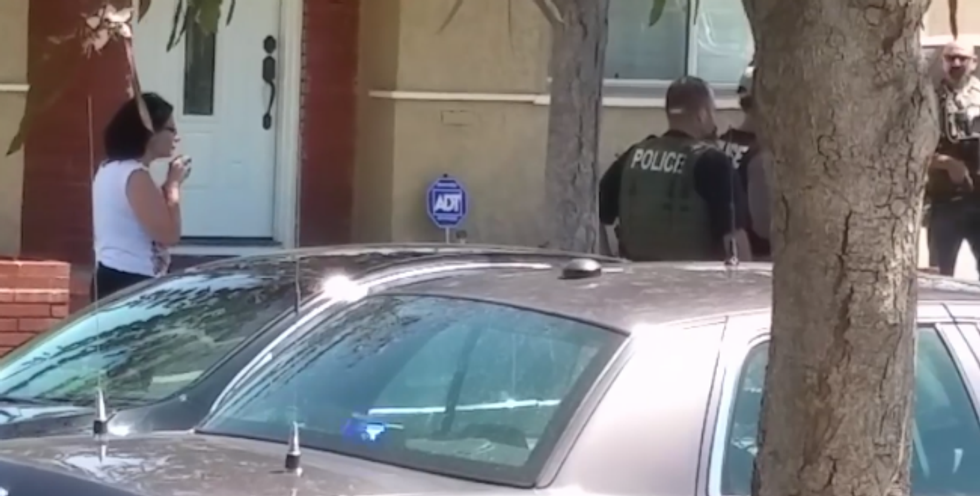 "You are making me feel unsafe, and I have a right to be here," she tells the officers. "You need to stay away from me, I don't feel safe with you closer to me."
In the video, a marshall wearing a tactical vest and carrying an AR-15 assault rifle walks up to her before lunging at her and grabbing for her phone.
After a struggle, the man smashes the device to the ground, kicks it across the floor, then walks away.
Paez is heard to shout, "Did you record that?" to whoever was also recording the scene.
Before the video ends, the officers can be seen walking away.
"It's our responsibility to take care of each other," Paez told the Los Angeles Times. "It's our constitutional right to film."
South Gate police's Captain Darren Arakawa said the incident shouldn't stop members of the public from filming the police:
We've had incidents where people have videotaped us and it requires unbelievable restraint. Typically during times where things can be a little chaotic. We really have to convey we're living in a different environment now where police action is scrutinised and a lot of video is surfacing. We simply tell our officers to assume they're being recorded out in public at all times.
Hector Villagra, executive director of the American Civil Liberties Union of Southern California, said:
There is no situation in which an officer can intentionally grab and destroy a camera being used to lawfully record law enforcement. The officer's conduct is a blatant and deliberate violation of the Constitution and his duties as an officer to abide by the law.
The US Marshals Service released a statement saying they are aware of the video and are reviewing the incident.
Watch the video below:
More: [The shocking extent of fatal police shootings in the US, in one graphic]2