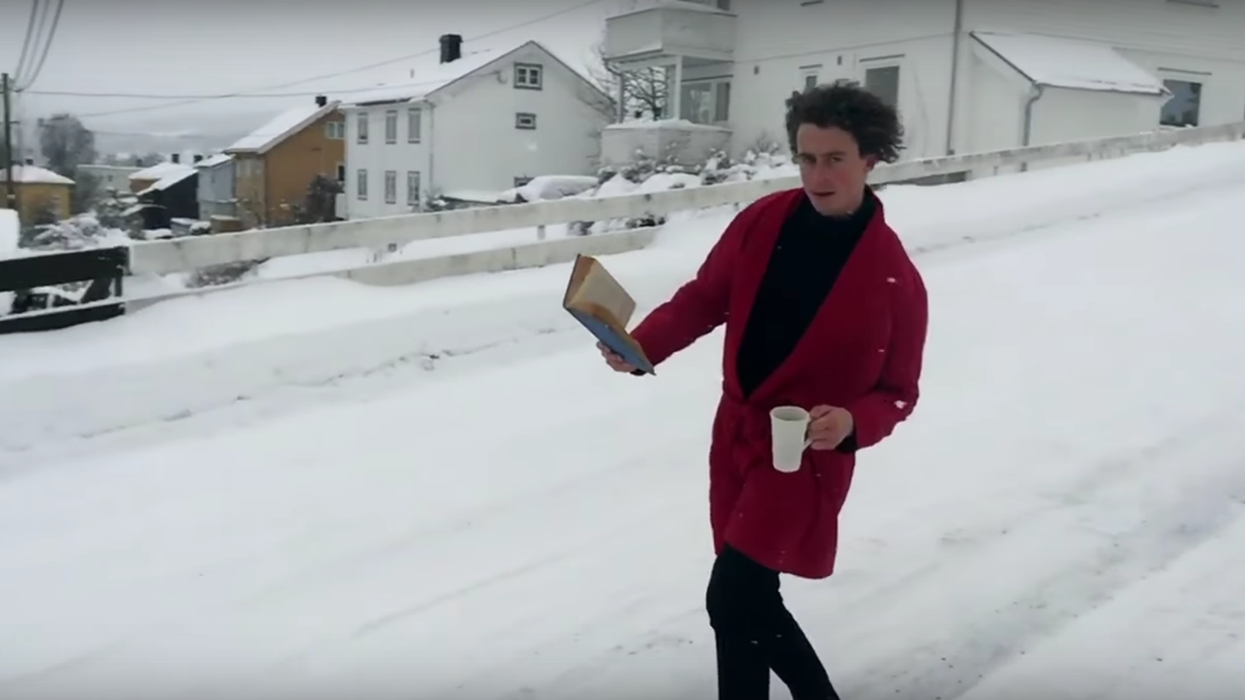 Think about this guy the next time you're stuck on your commute, crying into your now lukewarm Pret flat white that just isn't a flat white at all.
Trym Nordgaard, from Sandvika, Norway, drinks his morning wake-up in style - sliding down a snowy hill while reading a book of some description. Henrik Ibsen, maybe.
All the chill...
The video is going viral on Trym's Facebook page. Everyone wants to watch him in his dashing red coat, hair billowing in the early air, a blanket of white all about him.
Alongside the footage, Trym simply says: "Rolig morgenkauff," which loosely translates to "easy morning coffee."
This is definitely cooler than juggling a hot latte on the Underground, isn't it?