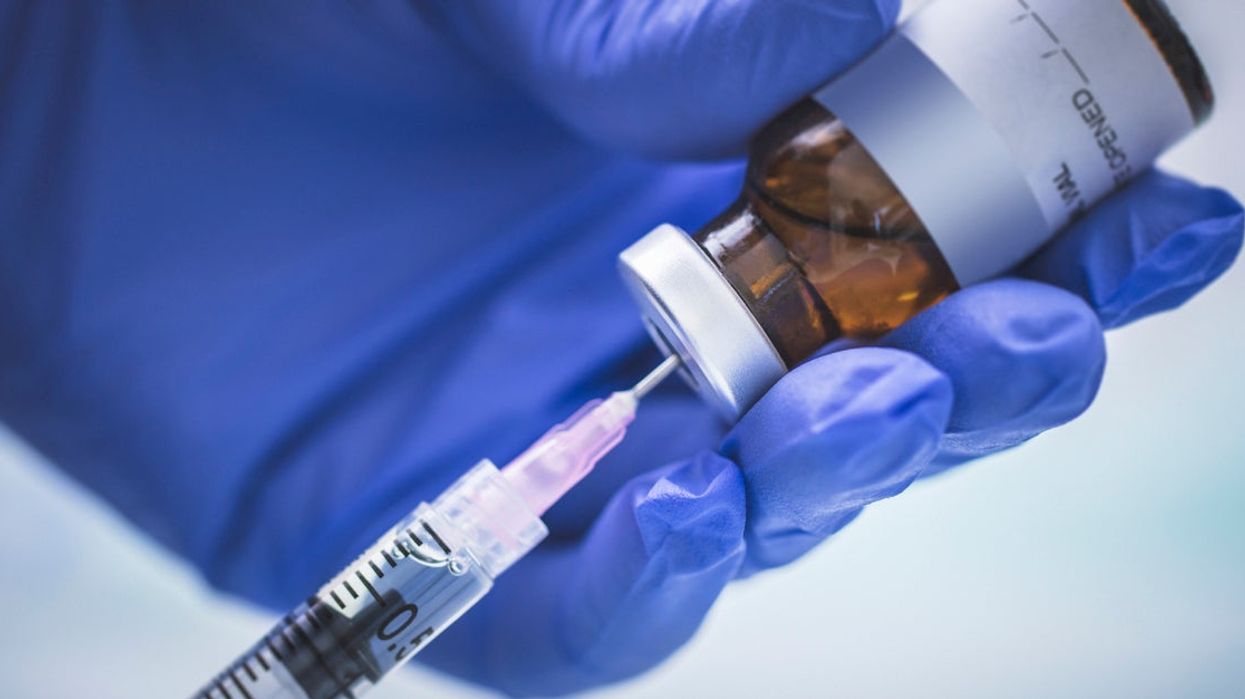 Getty Images/iStockphoto
Anti-vaxxers have been named as one of the biggest threats to global health in a list released by the World Health Organization.
Among the threats are man-made dangers such as air pollution, climate change, weak health services and poverty, as well as major diseases like Ebola, HIV, Dengue and cancer.
Yet of the ten that are listed, the growing trend of rejecting vaccines and to combat illnesses like measles is considered to be one of the worst.
The WHO writes that although a significant number of people are already protected by vaccinations, even more could be protected if they had the treatment.
Vaccine hesitancy – the reluctance or refusal to vaccinate despite the availability of vaccines – threatens to reverse progress made in tackling vaccine-preventable diseases.

Vaccination is one of the most cost-effective ways of avoiding disease - it currently prevents 2-3 million deaths a year, and a further 1.5 million could be avoided if global coverage of vaccinations improved. 
However, the rise in those that don't believe in vaccinations and object to them on moral grounds, citing either hearsay or conspiracy theories for their abstinence to the medication.
Yet the WHO's research has revealed that cases in certain diseases have increased in the past few years which they contribute to the scepticism surrounding vaccinations.
Measles, for example, has seen a 30% increase in cases globally. The reasons for this rise are complex, and not all of these cases are due to vaccine hesitancy.

However, some countries that were close to eliminating the disease have seen a resurgence. 

The reasons why people choose not to vaccinate are complex; a vaccines advisory group to WHO identified complacency, inconvenience in accessing vaccines, and lack of confidence are key reasons underlying hesitancy.

Health workers, especially those in communities, remain the most trusted advisor and influencer of vaccination decisions, and they must be supported to provide trusted, credible information on vaccines.
Insiderreports that measles has been on the rise in the United States with three major incidents of the disease breaking out since 2014, including an instance where more than 300 people were struck down with the illness in Amish communities.
Although the WHO does not comment on how they will work to eradicate anti-vaxxers in the US, they have vowed to eliminate cervical cancer worldwide and wipe out polio in Afghanistan and Pakistan.

In 2019, WHO will ramp up work to eliminate cervical cancer worldwide by increasing coverage of the HPV vaccine among other interventions. 2019 may also be the year when transmission of wild poliovirus is stopped in Afghanistan and Pakistan.

Last year, less than 30 cases were reported in both countries. WHO and partners are committed to supporting these countries to vaccinate every last child to eradicate this cripilling disease for good.
Other threats included in the list were the ability of bacteria, parasites and viruses to resist medicines, diabetes and heart disease.
HT UniLad