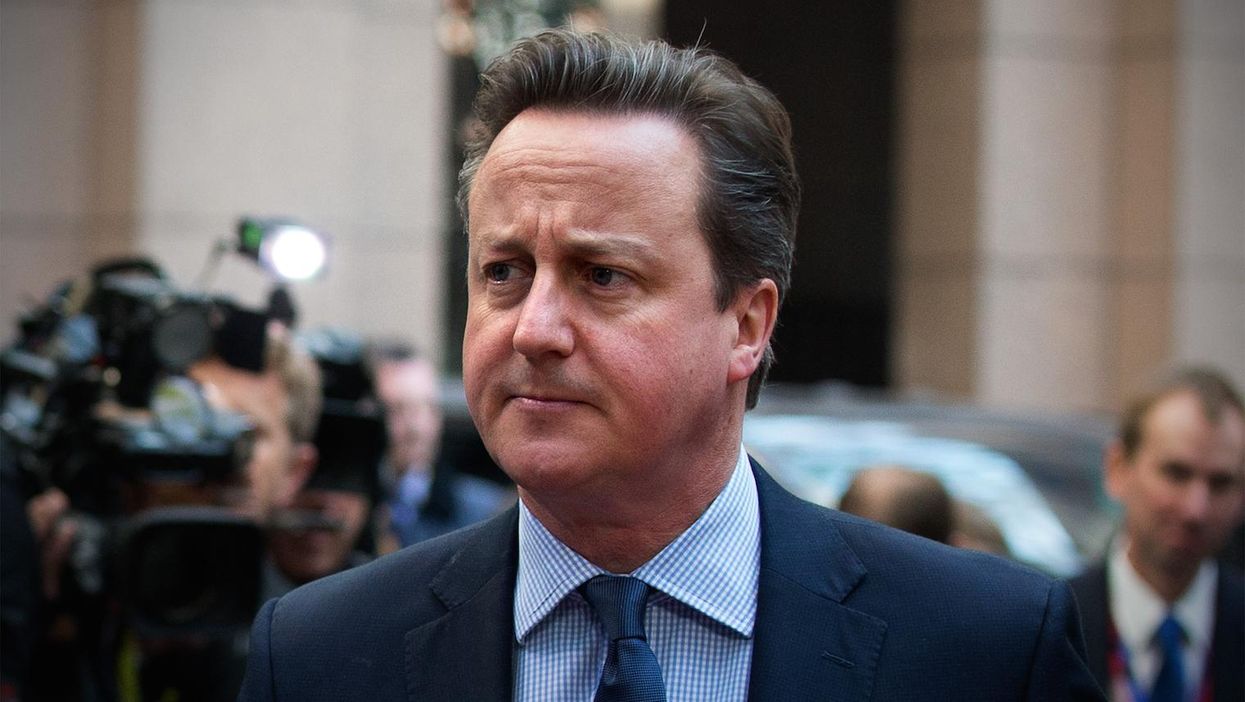 David Cameron called on EU leaders to provide more international patrol ships to turn back boats of refugees as soon as they depart from Libya.
The prime minister also said on Friday that the EU rescue mission in the central Mediterranean needs to be expanded and is extending the deployment of HMS Enterprise on anti-trafficking operations in the sea.
Cameron said:
What matters today is actually busting the business model of those people-smugglers and therefore breaking the link between getting on a boat and getting settlement in Europe. If we can get an agreement that returns the migrants from the Greek islands to Turkey that would be good progress.
Picture: Marco Di Lauro/Getty Images
However, the Foreign Office advises against all travel to Libya due to:
The ongoing fighting, threat of terrorist attacks and kidnap against foreigners, including from Daesh-affiliated extremists (formerly referred to as Isil), and a dangerous security situation throughout the country.
The Foreign Office urges British nationals in the country to "leave immediately" by commercial means as the "British Embassy in Tripoli has temporarily closed, and is unable to provide consular assistance".
It also cites a high threat from terrorism, and a high threat of kidnapping.
The situation throughout the country remains dangerous and unpredictable. Fighting continues in many parts of Libya. It can be unclear in some areas which faction has control. This fighting includes extremist groups such as Ansar al-Sharia and affiliates of Daesh and al-Qaeda in the Islamic Maghreb (AQ-M).
Professor Brad Blitz of Middlesex University, who researches migration in the southern Mediterranean, told the Guardian exactly why this is so wrong:
It's just outrageous. Libya is a country that is divided, which cannot guarantee human rights, which has produced hundreds of thousands of displaced people.

If the concern is to prevent deaths, as [the prime minister] has said, then really he should be promoting safe passage, rather than diverting people so that they have to seek longer and more dangerous routes.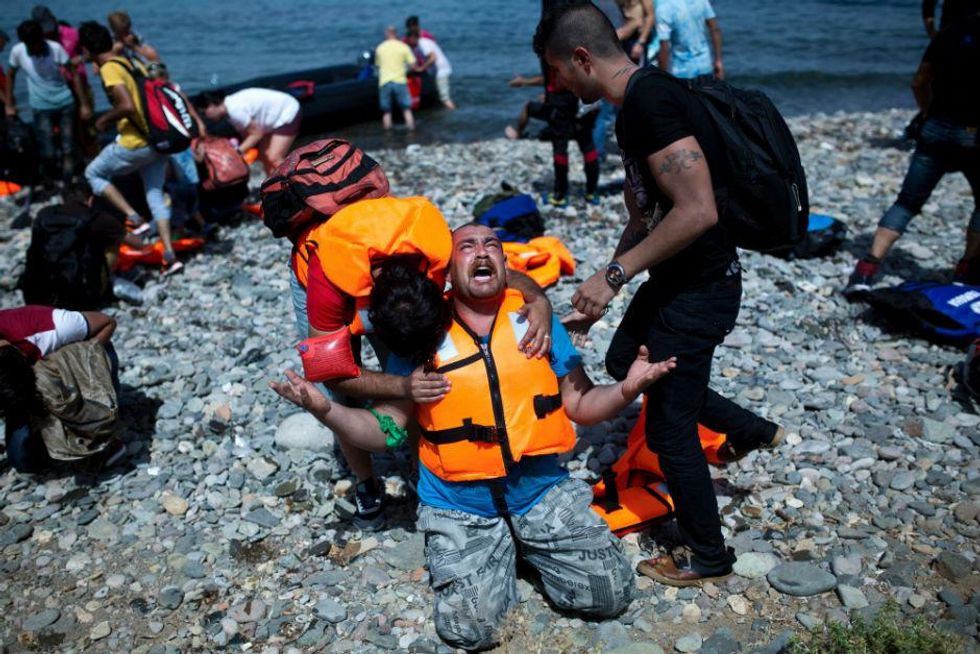 A refugee from Syria prays after arriving on the shores of Europe in September 2015 (Picture: Angelos Tzortzinis/AFP/Getty Images)