Bosses' pay surged by 21 per cent last year despite workers' salaries struggling to outstrip the country's 1.5 per cent rate of inflation.
According to a report by Income Data Services (IDS), the average total earnings for a FTSE 100 executive is now £2.4m, with the increase driven by a sharp rise in share-based pay. The figure for chief executives hit £3.3m with the average basic salary now standing at £832,000.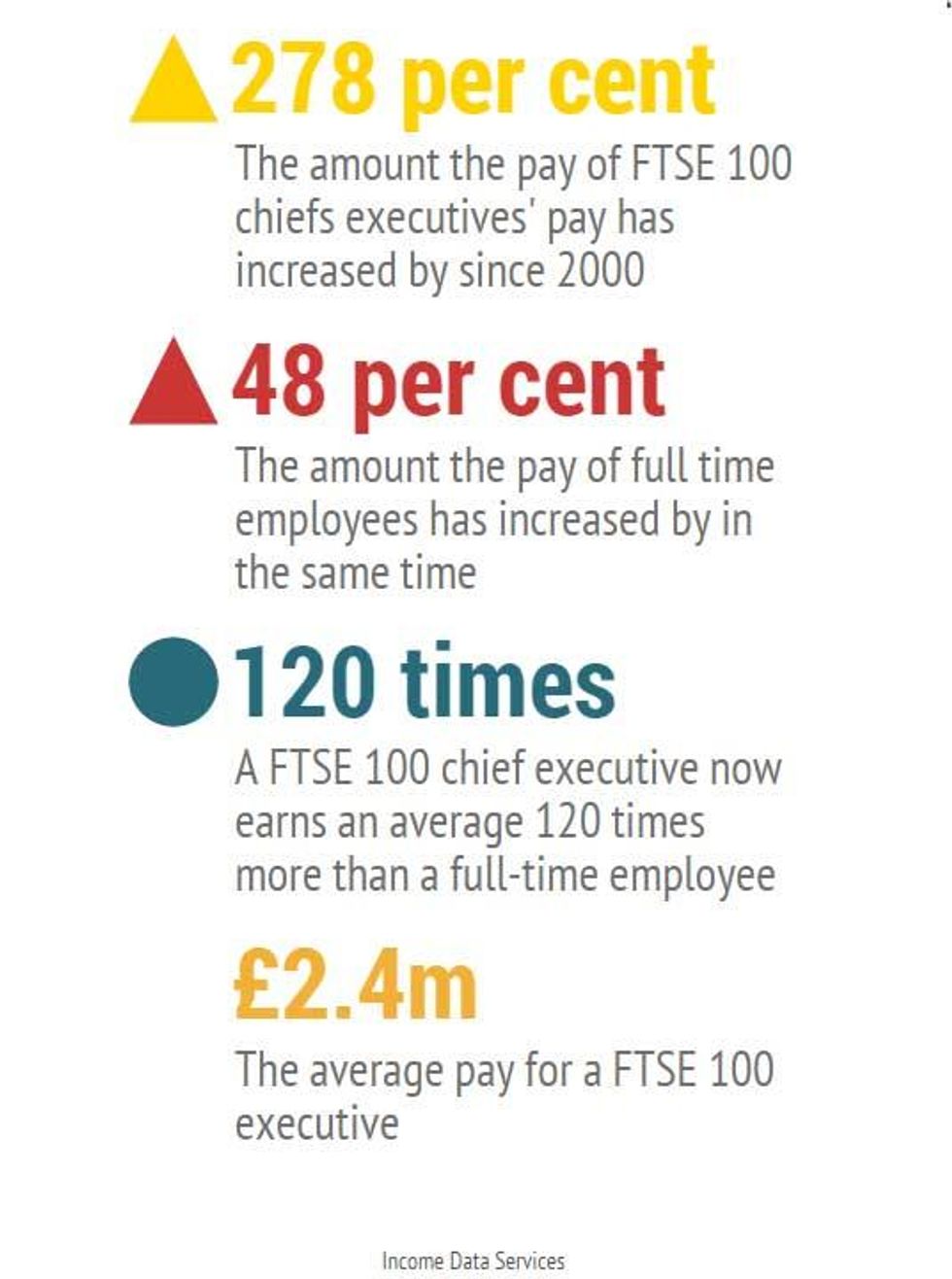 IDS said it was too soon to assess the impact of new reporting requirements that came into force in October 2013, which included a new requirement for companies to include a single total pay figure for top executives in annual reports, along with the introduction of binding shareholder votes on boardroom remuneration.
But it said inconsistencies in the disclosure of certain reward elements has sometimes made it more difficult to discover how much a director has or will receive.