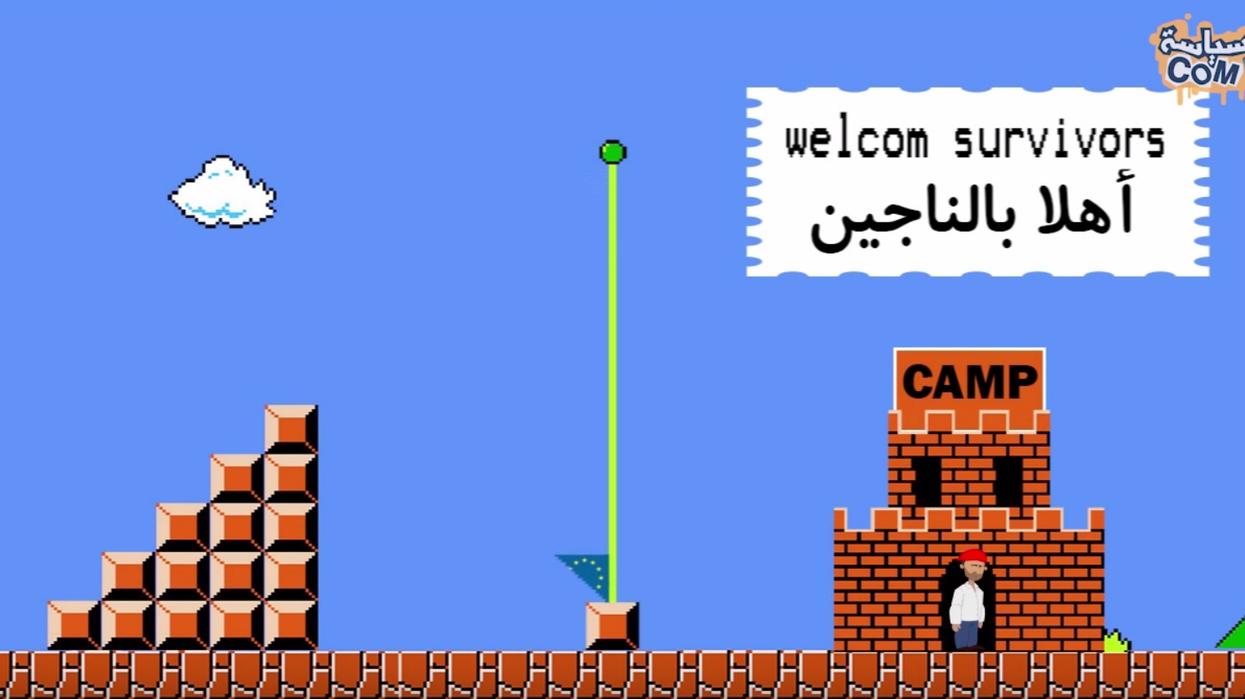 A Syrian artist has created a version of Super Mario Bros to tell of the hardship facing his compatriots as they cross Europe.
Instead of showing the Italian plumber's adventures in the Mushroom Kingdom, a video re-making of the game sees "Refugee Mario" dodging fraudulent people traffickers and angry border guards, making his way across the sea and finally reaching the relative safety of an EU internment camp.
Samir al-Mufti, a pseudonym the Istanbul-based artist uses for "security reasons", told the BBC that the experiences of his friends who have made the perilous journey helped to shape the design of the game.
Five months ago my best friend drowned in the sea while travelling from Izmir [Turkey] to Greece. The engine on the boat exploded. That's when I got the idea for the video.
Mufti added that he wanted to tell the story through a medium that needed no words or language. Super Mario, which celebrated its 30th birthday this weekend, seemed perfect.