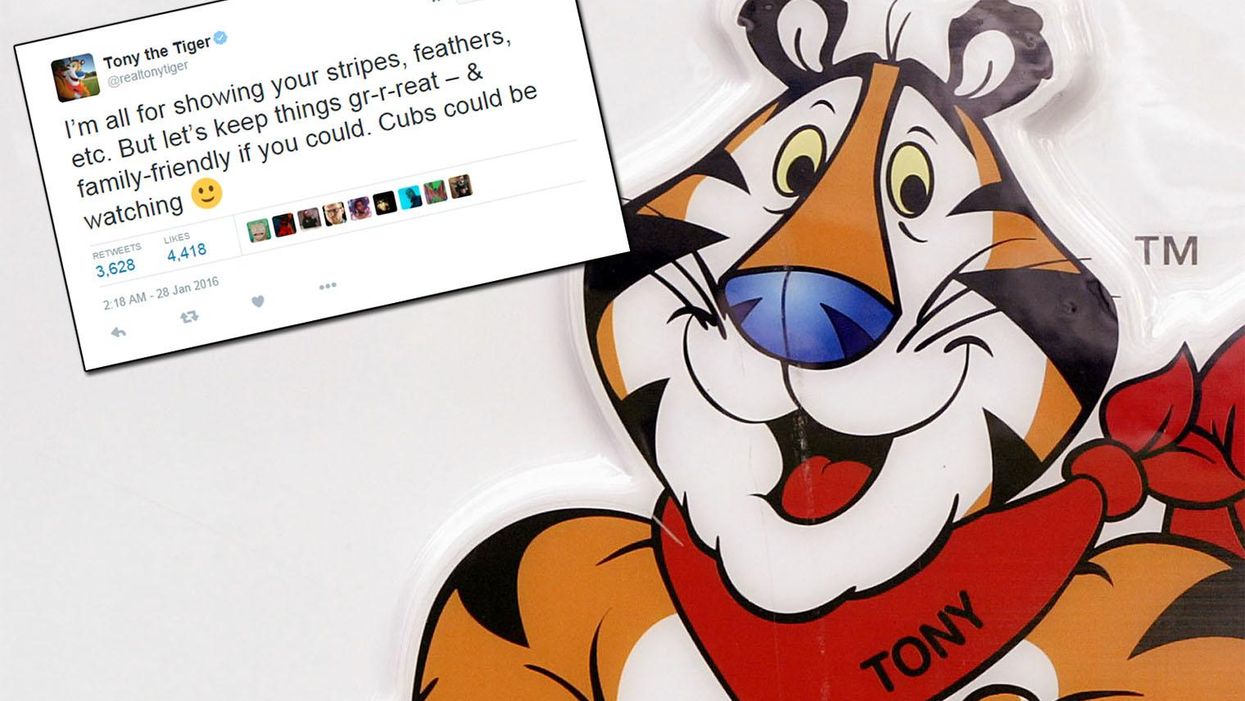 The mascot for Kellogg's cereal 'Frosties' has been forced to appeal to fans from his verified Twitter account asking them to stop sending anthropomorphic animal fetish porn.
Tony made the plea from his Twitter account on Thursday, after being bombarded with porn in the responses to his tweets.
The fictional tiger was sent pornographic images by "furries", a term usually used to refer to those who identify with or mimic anthropomorphic cartoon animals.
While the "furry" community may not necessarily practice fetish sexual activity, Tony appears to have been placed on a pedestal by a small subsection of the group.
(Stephen Shugerman/Getty Images)