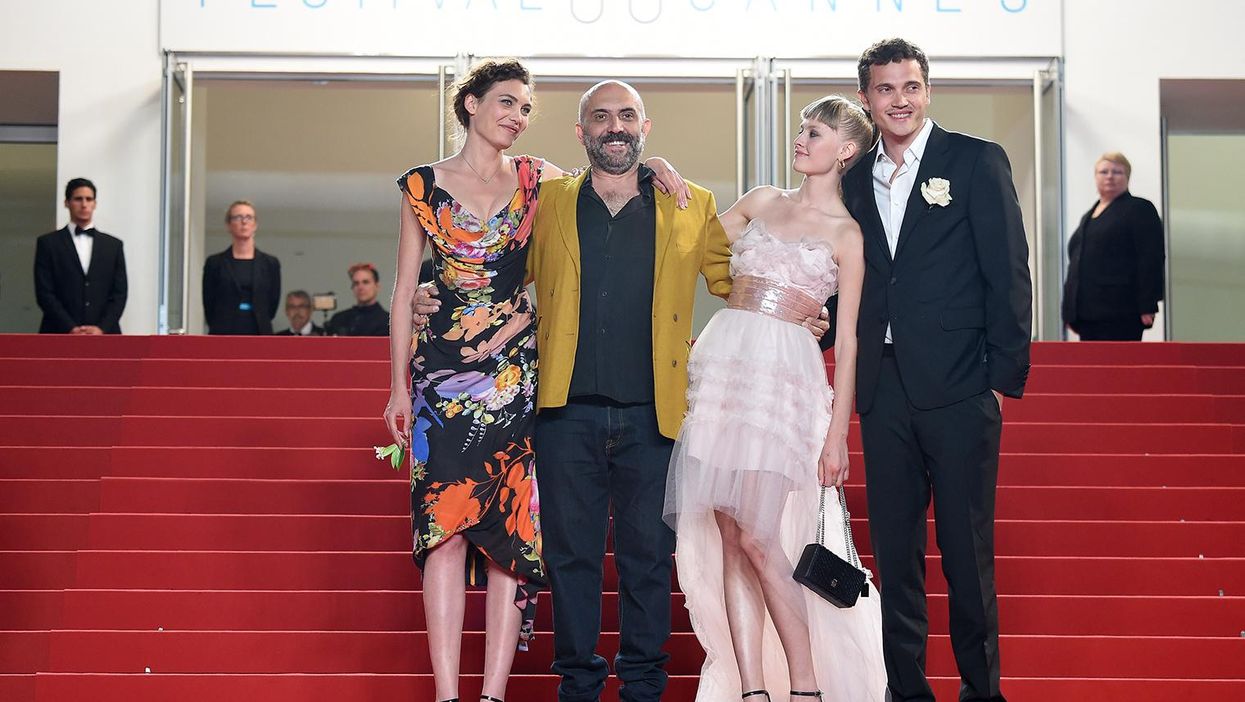 There is "nothing nasty" about the new sexually explicit film Love and children as young as 12 should be allowed to watch it, the film's director has insisted at Cannes.
Though it's been touted as one of the most controversial films of 2015, Gaspar Noé claimed that the movie's title is not misleading, and it really is "a film about love".
The film tells of Murphy (Karl Glusman), an American living in Paris, and his girlfriend Electra (Aomi Muyock), whose suggestion they try out a threesome with Omi (Klara Kristin) causes their relationship to unravel.
Cinema-goers will get an immersive experience thanks to 3D – though they might be left diving for cover during some particularly graphic scenes.
"It'll be banned for those under 16," Noé predicted. But he added: "If I was part of the committee I would set the age limit at 16 or 12 maybe."
The Argentine-born director said: "As soon as you say 'pornographic' people get scared. But the film talks about people being in love from a sexual stance. To represent sex it's hard not to film the genitalia."
More: The first porn film made by drones is here and it is NSFW