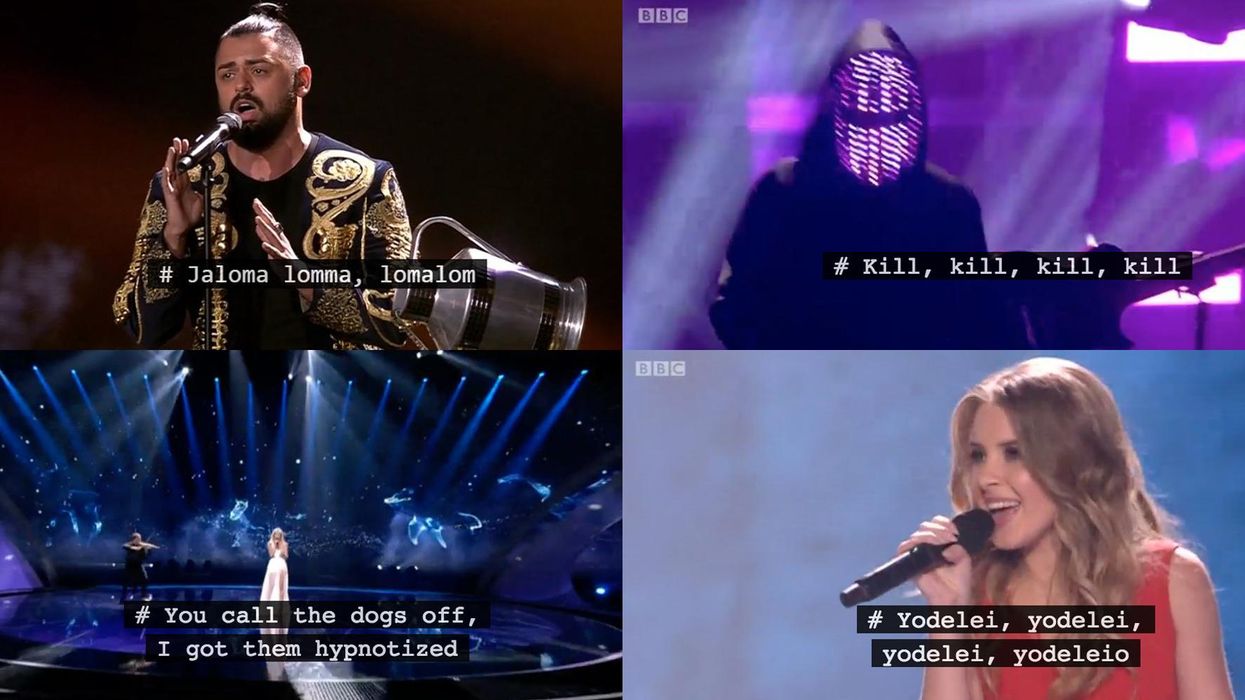 BBC / Eurovision
The Eurovision song contest has once again blown the minds of the entire world; with its incredible selection of songs, outfits and bizarre banter.
Viewers in the UK enjoyed the wit of broadcaster and comedian Graham Norton as he watched the acts take to the stage, but they also had a second treat.
The subtitles on BBC live programming are always hilarious, but during Eurovision the humour is ramped up to 11.
People began to read a little too much into them.
Sometimes, the subtitles aren't there to help, they're just there for flavour.
This is truly the best way to watch Eurovision.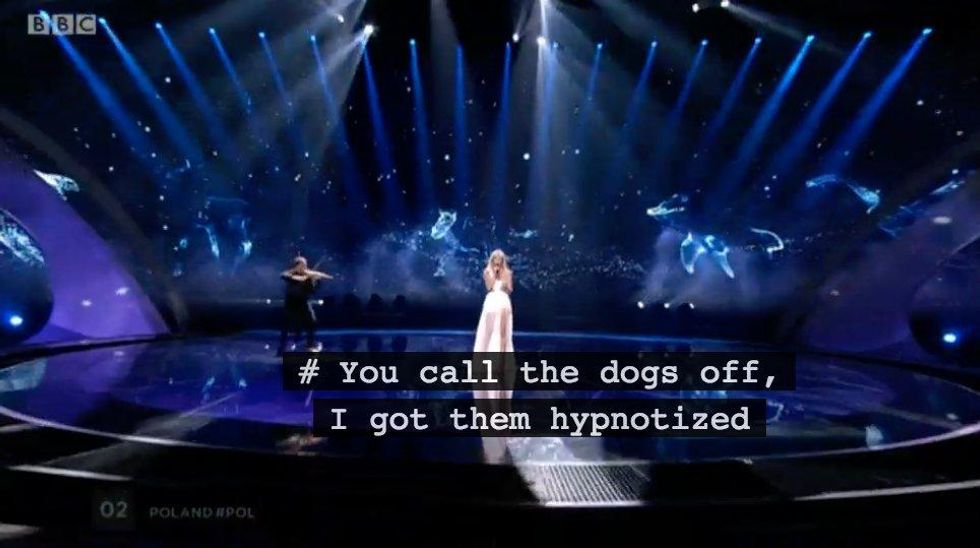 Picture: BBC
Come for the music, stay for the subtitles.
Picture: BBC