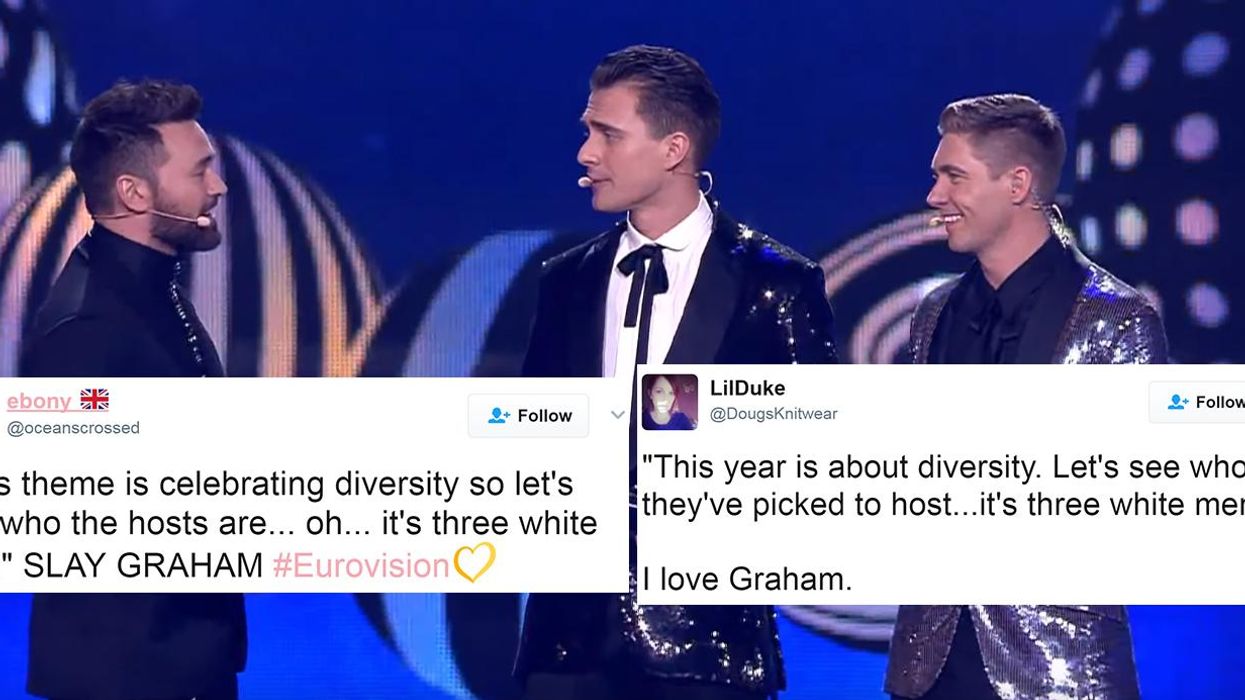 Eurovision
This year's Eurovision Song Contest is well underway with a whole host of colourful and incredible musical acts vying for our attention and, most importantly, our votes.
But all is not well on Twitter.
This year's theme is 'Celebrate Diversity'. A noble goal, particularly as a huge number of Eurovision followers and fans are part of the LGBT community; whose rights remain under threat throughout Europe even today.
Many have pointed out on Twitter that this message of 'diversity' didn't seem to reach the show's producers, who have selected three white men to host.
The hosts are Volodymyr Ostapchuk, Oleksandr Skichko, Timor Miroshnychenko and it's the first time in Eurovision history the ceremony has been fronted by an all male trio.
Many have been criticising this distinct lack of diversity, including the BBC's host Graham Norton.
As always, people appreciated his candour.
No one held back on Twitter.
The point wasn't missed by anyone.
But mostly, everyone just appreciated Graham.