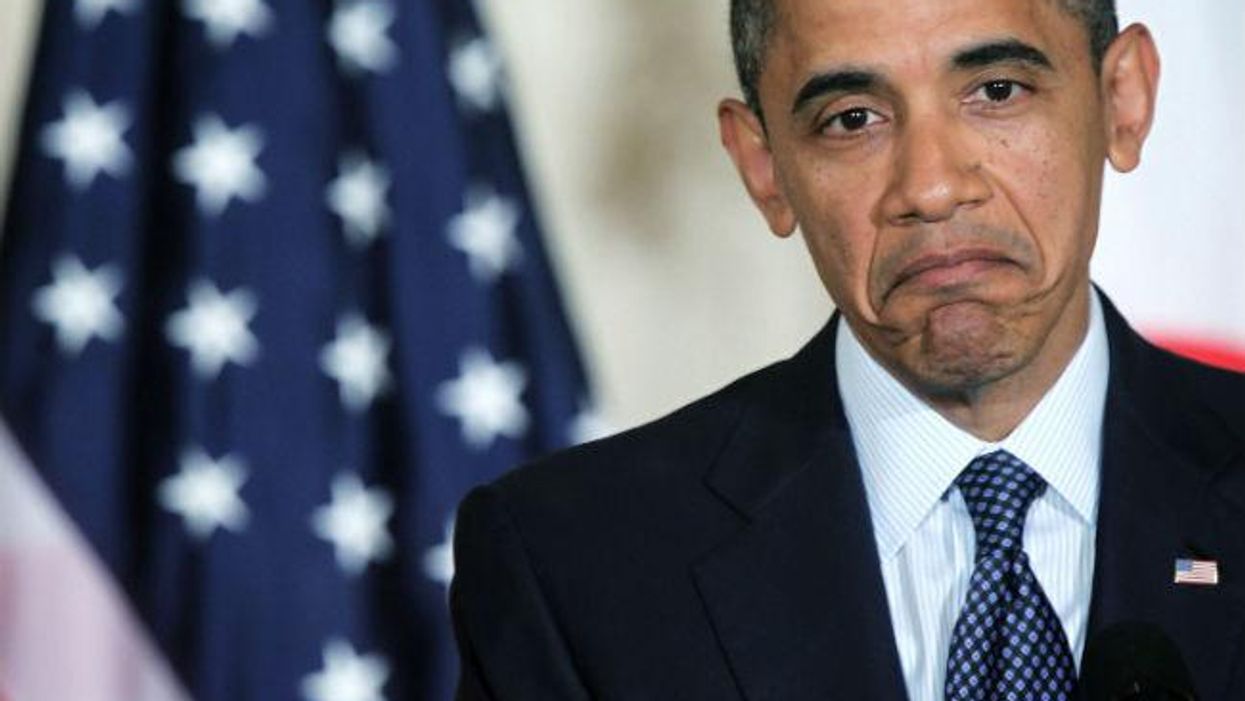 Spoiler warning: You should read no further if you haven't seen the final episode of Game of Thrones season five or finished A Dance With Dragons.
Right, so as we all know there's still a big debate raging over whether Jon Snow is really, really dead, as everyone attached to the show seems to be saying.
We're still holding out hope that one of our favourite characters, and the Watch's only hope of not being taken out by an army of zombies, could somehow pull through, but one of the HBO show's directors has gone really far to make sure we know/think that isn't going to be the case.
David Nutter spoke to Entertainment Weekly at Comic-Con in San Diego where he revealed that he had even told Barack Obama, the president of the United States of America, that Jon Snow was dead dead dead.
Three weeks ago, I was the in the company of the President of the United States. He turned to me, put his hand on my shoulder, and said, 'You didn't kill Jon Snow did you?'

I said, 'Jon Snow is deader than dead'. I thought I was going to be sent to Guantanamo or something, but fortunately I'm here — but he's dead.
Apparently Obama replied: "You keep killing off my favourite characters."
But did they, really reallyreally kill him off? We're still not convinced.
More: Here are 5 reasons why that Game of Thrones character's death might not be as it seems