If you've not seen the trailer for Avengers: Endgame yet then what on Earth have you been doing for the last 24 hours?
The two-minute preview of the upcoming spectacular, due for release in April 2019, is a morose glimpse at how our heroes are coming to terms with their defeat to Thanos in Infinity War.
If you haven't seen Infinity War well, spoiler, a lot of people perished at the hands of the 'mad titan' including fan favourites like Black Panther and Spider-Man.
Yet there was potentially an even bigger loss that wasn't shown to us in that movie. Yes, it's the untimely demise of Captain America's magnificent beard.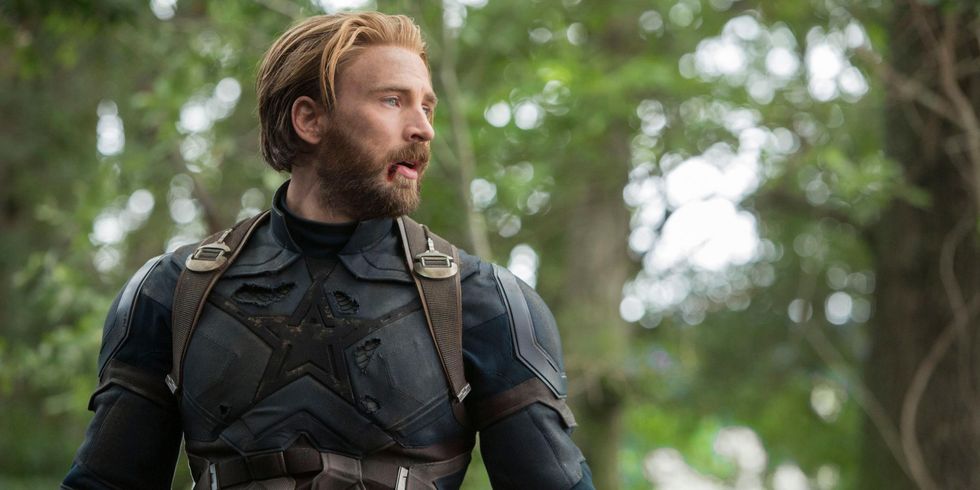 Picture: Marvel/Disney/Kobal/REX
Although we only get a brief glimpse of Captain Steve Rogers in the Endgame trailer his face is now super smooth and free of facial hair.
While it's great to see Cap keeping razor blade companies in business and maintaining his personal grooming, the loss of the beard has deeply hurt fans.
We never saw what happened to the beard but we can only guess it looked something like this.
At least somebody liked his newly restored boyish looks.
Hopefully, the next movie will see the Avengers team trying to retrieve the beard.
HT Daily Dot