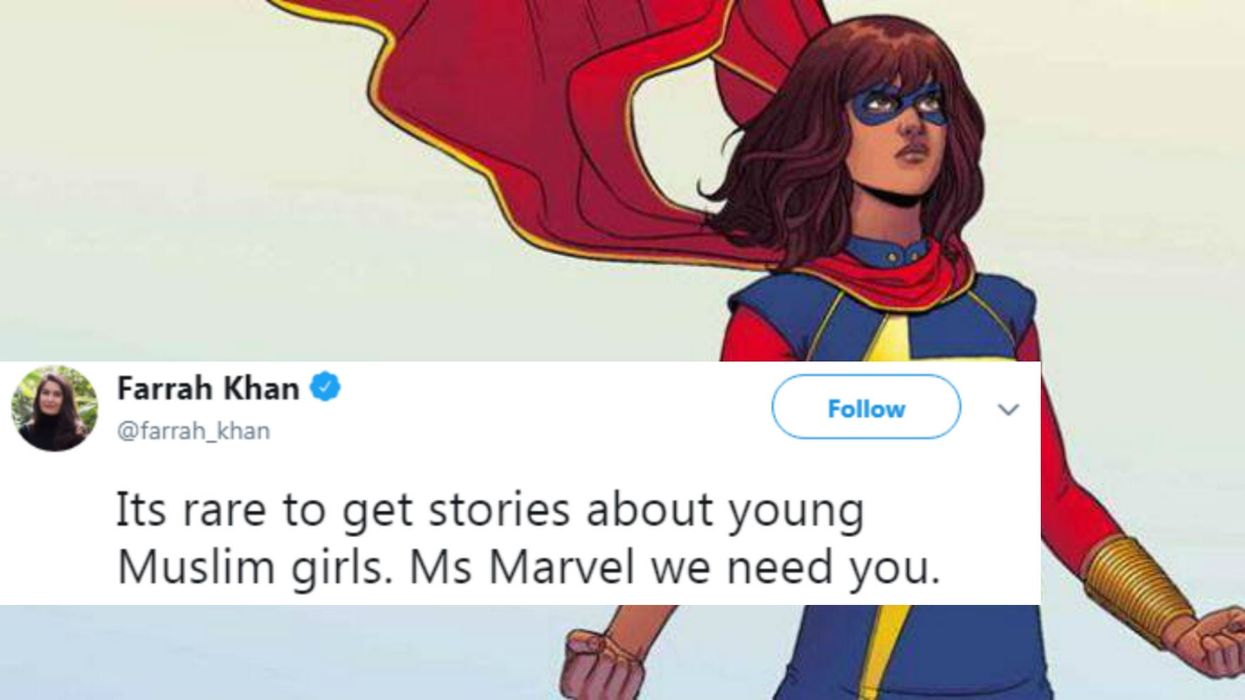 MARVEL COMICS
Marvel movies are great for lots of things - such as providing us with awe-inspiring spectacles and fascinating characters.
But they do still have a problem when it comes to diversity in their films. Black Panther, which was a huge cultural event, was the first time they had a black actor as their lead character.
Furthermore, they are yet to release a film with a female as the lead hero. That will change next year when Captain Marvel, starring Brie Larson, arrives in cinemas but after 10 years of movies, it still feels late.
Some encouraging news on diversity and equality in Marvel movies has broken today in that the studio's head honcho Kevin Feige confirmed that they are looking at making a Ms Marvel movie in the future.
In an interview with the BBC Feige said that a Ms Marvel movie is definitely on the books.
This is significant for a number of reasons. Firstly this would be another female-fronted movie but secondly, Ms Marvel is a teenage American Muslim girl of Pakistani descent named Kamala Kahn who is inspired to become a hero by Captain Marvel.
Although it is too late for Kamala to appear in Captain Marvel, it shouldn't diminish the excitement about this announcement and her inclusion in the Marvel Cinematic Universe (MCU).
Needless to say, comic book fans have been salivating at the prospect of a Ms Marvel movie and many already have opinions on how the role should be cast.
Many also feel that it should definitely be a younger Muslim woman and a not already established Muslim actress.
Also, imagine if this is the post-credits scene in Captain Marvel.
Although Kamala is the fourth incarnation of the Ms Marvel character in the comics, she is undoubtedly the most popular and has quickly become one of the most beloved characters in all of Marvel.
Not only is she the first ever Muslim character to headline a comic book series, she is also one of the best iterations of a Muslim in all of popular culture, something that is seldom seen at the moment.
It remains to be seen when the Ms Marvel will be 100 per cent confirmed by Marvel, but this is encouraging news to say the least.
HT UniLad
More: A closer look at the historic Marvel cast photo revealed some hilarious moments