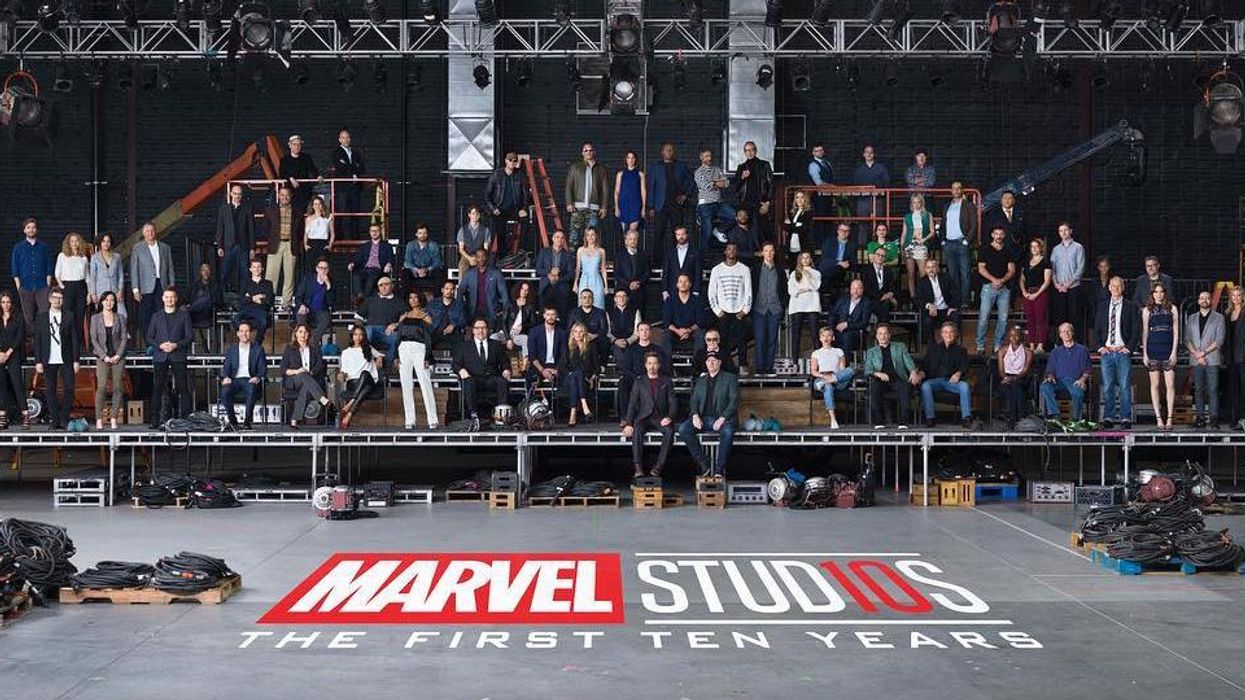 Instagram/ Marvel Studios
Marvel Studios has been producing superhero movies for the last decade.
To commemorate this historic landmark the studio invited all the major actors from their movies, from Iron Man to Black Pantherand beyond, to appear in a star-studded class photograph.
Robert Downey Jr, Chadwick Boseman, Scarlett Johansson, Chris Pratt, Jeff Goldblum, Lupita Nyong'o and many more were all in attendance, and the photo did not disappoint.
10 years in the making. https://t.co/eKCJuQJNOq

— Marvel Studios (@Marvel Studios) 1518109373
You can get a closer look at the photo thanks to this Instagram post from Marvel Studios and you'll probably spend the next 30 minutes trying to name everyone.
Upon closer inspection, there was a lot going on in this photo, and we're not just talking about a bunch of really famous people posing.
Marvel fans and comic book experts Walt (@UberKryptonian) and Britt (@kindamoviesnob) took an in-depth look and made a series of hilarious jokes and references about the franchise.
Here are some of their best tweets.
The only one finding the absolute hilarity #goodtimes #marvelclassphoto https://t.co/eg9EifsMkM

— Karen Gillan (@Karen Gillan) 1518126878