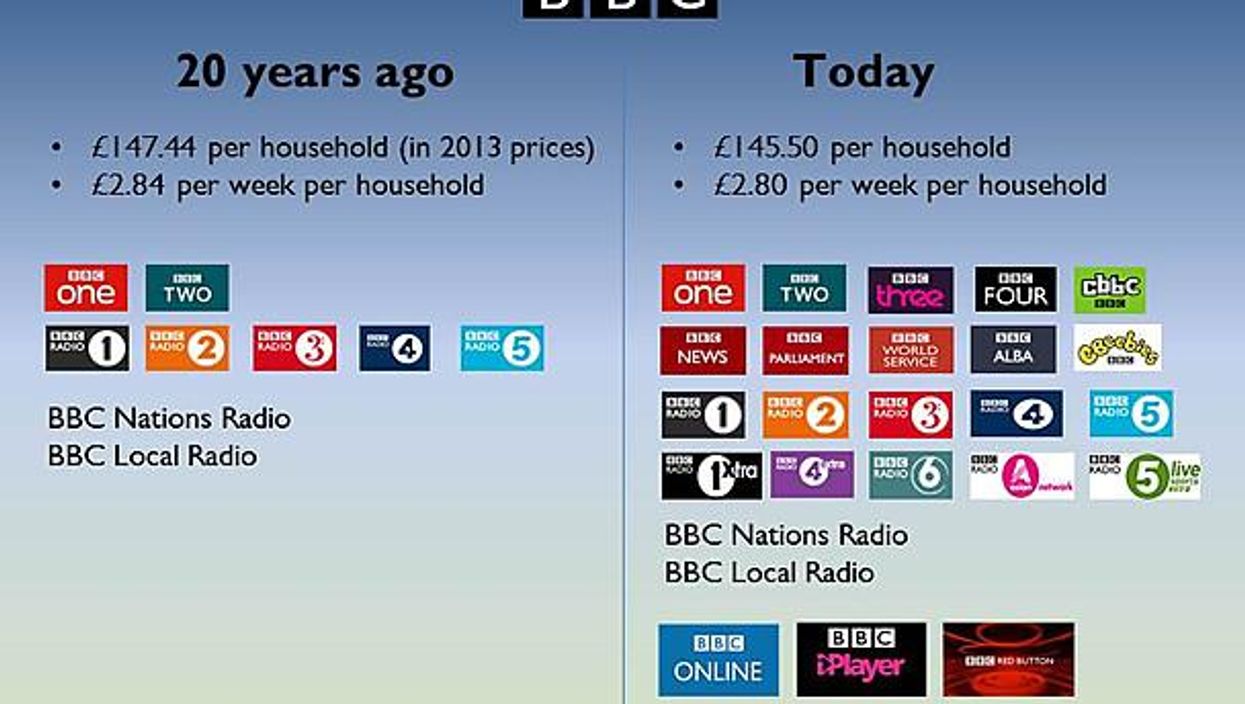 It may be pilloried for its right/left (delete as appropriate) wing bias, its overpayment of big name presenters and regular cost cutting.
It may also be subject to regular petitions and a whole host of changes about to be enforced by the Government, but this graph works as a good reminder of what good value Auntie Beeb is to the British public.
After adjusting the prices for inflation, the BBC has shown that while Britons pay a relatively cheaper licence fee than they did 20 years ago, they also get eight more television channels and five more national radio stations (not to mention the iPlayer, BBC website and Red Button service).
In a blog post on the BBC website in 2014, the corporation's managing director for finance and operations, Anne Bulford, explains that maintaining the quality of the service has become increasingly difficult in recent years.
The combination of a licence fee 'frozen' at £145.50 for since [sic] 2010 and the additional obligations the Government attaches to the fee means that we have in real terms 26 per cent less to spend on public service content than it would have been by 2016/17.

[Compared to 20 years ago]... There's much, much more content available out there - more for less. The £145.50 Licence Fee equates to £2.80 a week – comparatively excellent value.