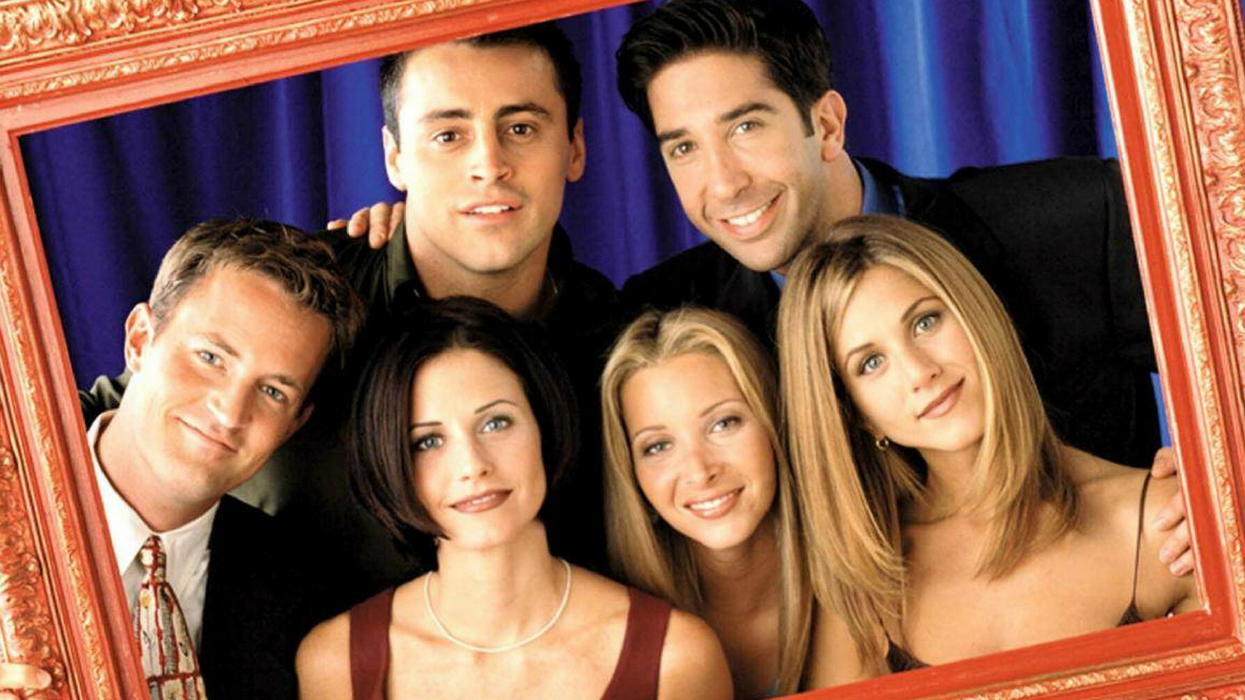 Friends/NBC
If you ask some people, every character in Friends is bad.
They either make homophobic jokes, display toxic masculinity and misogyny, body shame their neighbours, bully one another, or they're just generally quite terrible people.
They're all white, heterosexual and cisgender, most of them are from positions of incredible privilege, and could they be anymore 'first world problems'?
Anyway, the folks over at YouGov have crunched the numbers, done the sums and gone out into the big wide world to find out who is the worst friend in Friends.
It was worked out by asking a sample of Friends viewers which character, if any, they would say is their favourite. And, well, we've just reversed it to work out the least-liked.
And the winner is...
Monica
That's right, Monica is officially the worst friend in Friends, with only five percent of people surveyed picking her as their favourite.
Ross is a close second-worst, with six percent of people picking him as their favourite, followed by Rachel with 13 percent and Phoebe with 15 percent.
It shouldn't come as too much of a surprise, really. Monica is controlling, obsessive, and she lost loads of weight not for herself or for her health, but because a man called her fat.
Which means that the favourite friends in Friends are...
Joey placed as the second most-liked friend in Friends, with 17 percent, with Chandler just pipping him to the post with 20 percent.
However, it's worth mentioning that men are more likely than women to be fans of Joey with 20 percent compared to 14 percent.
In terms of personal attributes, Phoebe is seen as the nicest Friend (25 percent), while Chandler is seen as the funniest (31 percent), and Joey the most fun (37 percent).
Rachel was voted both the most attractive (50 percent!) and the most popular choice for someone to go on a date with (21 percent).
And the Geller siblings?
Monica is seen as the least nice (19 percent), while Ross is thought to be the most annoying (26 percent).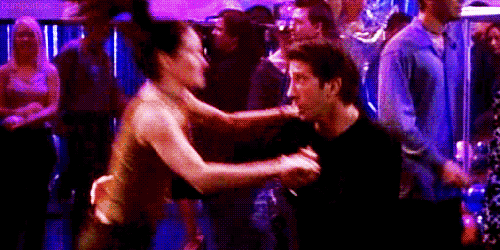 Who saw that coming?
The new research from YouGov also found that two thirds of Brits (67 percent) have watched at least a few Friends episodes, with 25-44 year olds being the most likely to have watched the show at 85-87 percent. No surprise there, really.
Despite it being on E4 for literally – not figuratively – forever, and despite now being available on Netflix, a quarter of 18-24 year olds (27 percent) have never seen an episode.
Maybe millennials know they're doing after all.