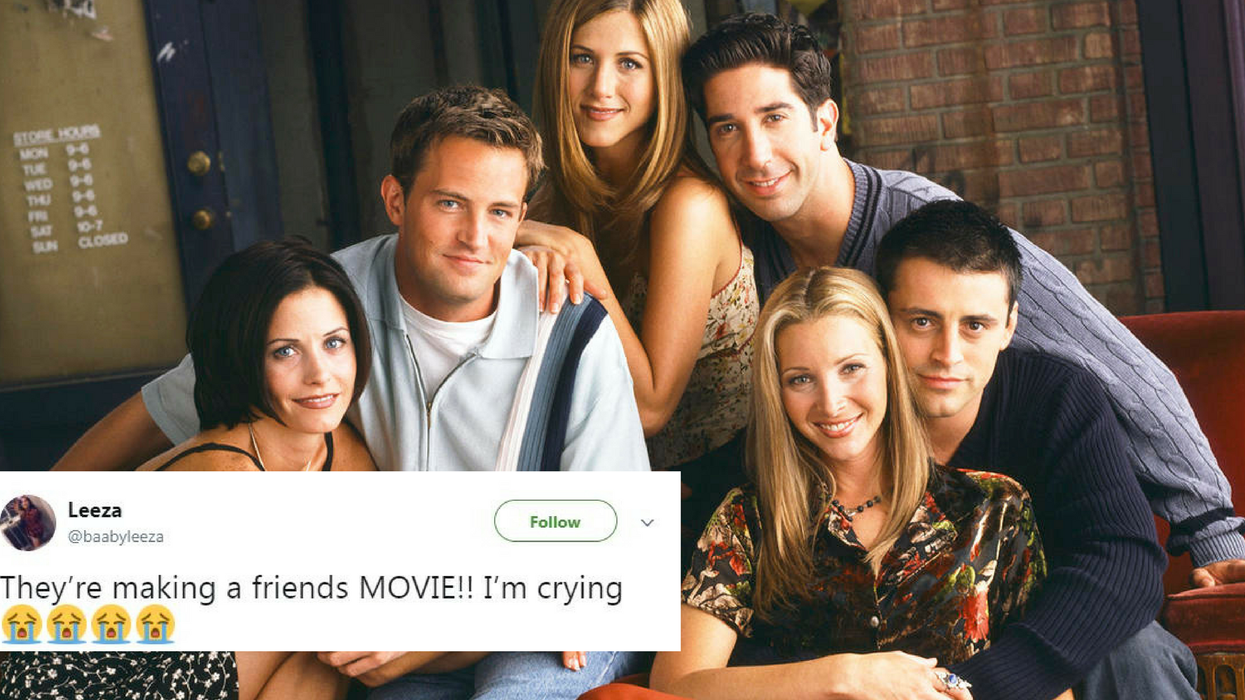 NBC/Friends/Twitter
A fan made Friends trailer has surfaced on the internet and sent fans of the sitcom into a frenzy.
It, and the recent syndication of the series to Netflix, has reignited the longing for a reboot or reunion of the classic show.
Titled, The One With The Reunion, the three-minute-clip posted on YouTube last week already has over two million views.
Starring Lisa Kudrow, Matt LeBlanc, Courteney Cox, Jennifer Aniston, Matthew Perry and David Schwimmer, the clip shows the gang (now middle-aged) having as much fun as ever.
They're making a friends MOVIE!! I'm crying 😭😭😭😭 https://t.co/b7ZKYt2z2y

— Leeza ❄️🤍 (@Leeza ❄️🤍) 1516254378
But fans familiar with the careers of the actors will, of course, realise that the trailer is actually made up of shots from projects they starred in after the final episode ofFriends.
Many of the scenes are from Cougar Town, starring Courtney Cox, who invited most of the Friends cast to appear as guests. Others scenes are taken from Lisa Kudrow's Web Therapy series, The Ellen Show, Jimmy Kimmel Live! and Dirt.
The trailer's creator, Smasher, also notes in the description that it's a "teaser trailer concept" for the "rumoured and desperately requested friends reunion movie."
Will there ever be a real Friends film?
For the fans, sadly, different members of the cast have repeatedly dismissed reunion hopes.
In a 2017 interview on The Thrive Global Podcast, Aniston said modern technology will interfere with a Friends reboot.
She said:
We were jokingly saying that if 'Friends' was created today, you would have a coffee shop full of people that were just staring into iPhones.

There would be no actual episodes or conversations.
So if we had Friends today, would conversations be based on the latest Facebook drama or Tinder date?
Would Rachel be posting her latest haircut on Instagram?
And would we all fall for Joey Tribbiani's flirting on Tinder?