Elton John gave a wide-ranging review with the Evening Standard Magazine this week in which he discussed his long and successful career, his conversation with Vladimir Putin and his 33rd album which he's currently promoting.
One answer that did stand out, however, was in relation to fighting the likes of Justin Bieber and contestants from The Voice at the top of the charts.
There's so much good music out there, much better than all the pop shit they play on Radio 1. I never liked shows like The X Factor; I'm glad they are on the way out.
He then added:
Well, I'm up against David Bowie, aren't I? The best thing to happen to your records is for you to die. Death is very popular. Obviously, no one wanted David to die, but it's astonishing how many records he's sold since — something like two million in two weeks. And that's CDs.
Right...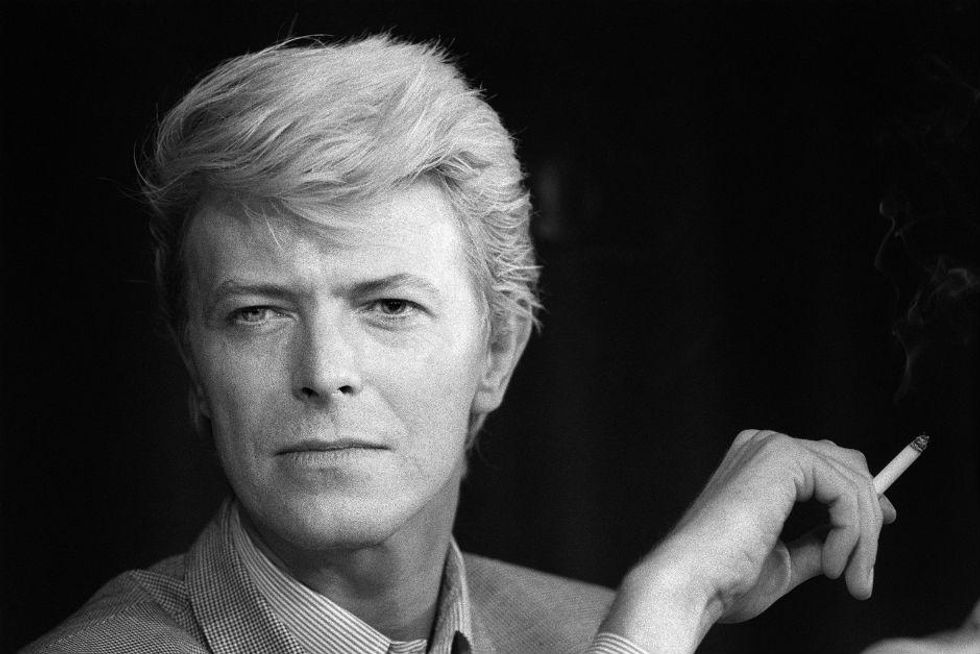 Read the full interview here