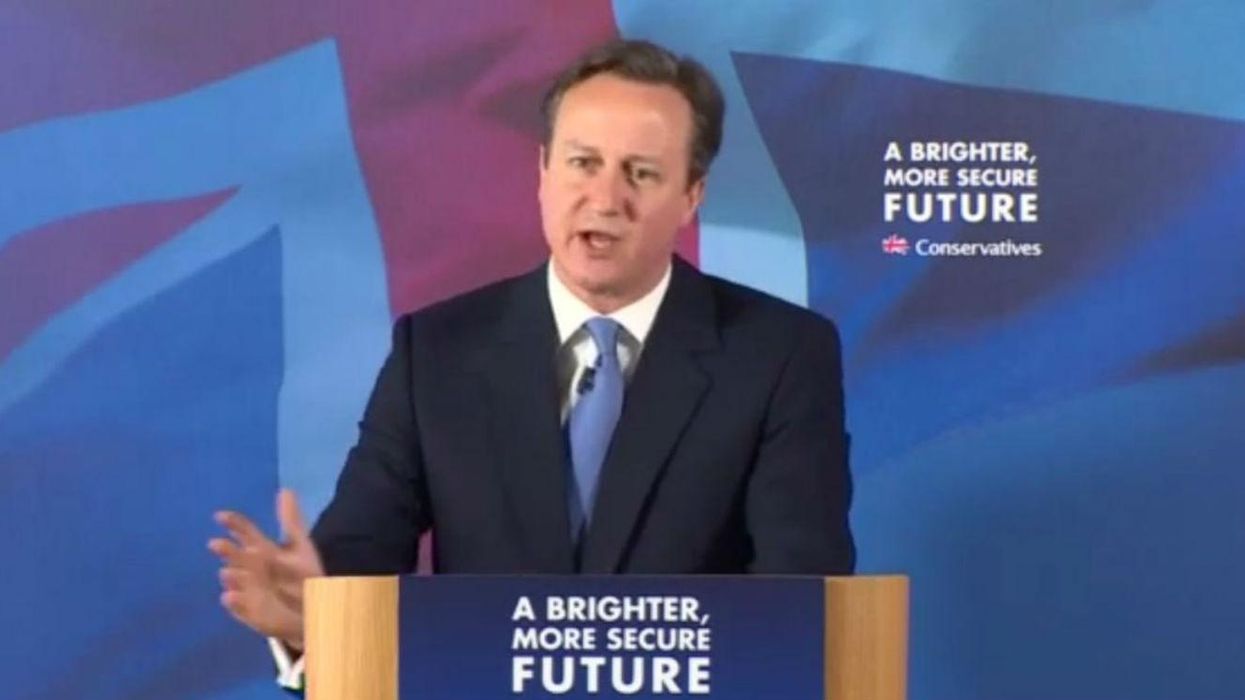 Dave, the man of the people: lover of hard hats, pints and all things Aston Villa. Or, er, at least that's what he'd led us all to believe.
The prime minister had always previously spoken of his love for Aston Villa, saying in 2008 that he supported the club because it was the first game he ever went to. He offered support to the club's new manager Tim Sherwood when he was appointed back in February and even claimed that striker Christian Benteke is his favourite player.
However, in a speech on Sunday morning captured by Sky News (video below), Mr Cameron appeared to confuse the West Midlands club for the other Premier League team who play in claret and blue - West Ham.
We're a shining example of a country where multiple identities work. A country where you can be Welsh and Hindu and British; Northern Irish and Jewish and British; where you can wear a kilt and a turban; where you can wear a hijab covered in poppies; where you can support Man United, the Windies and Team GB all at the same time.

Of course, I'd rather you supported West Ham…
A moment of Natalie Bennett-style brain-fade from the PM? Or as the Telegraph's Michael Deacon points out from a copy of Hansard in 2001, perhaps, heaven forbid, this whole football thing has been a charade all along...
We imagine this is how he talks about football to his aides:
Heck, even the Lib Dems are taking the mickey with another tongue-in-cheek 404 page on their website: