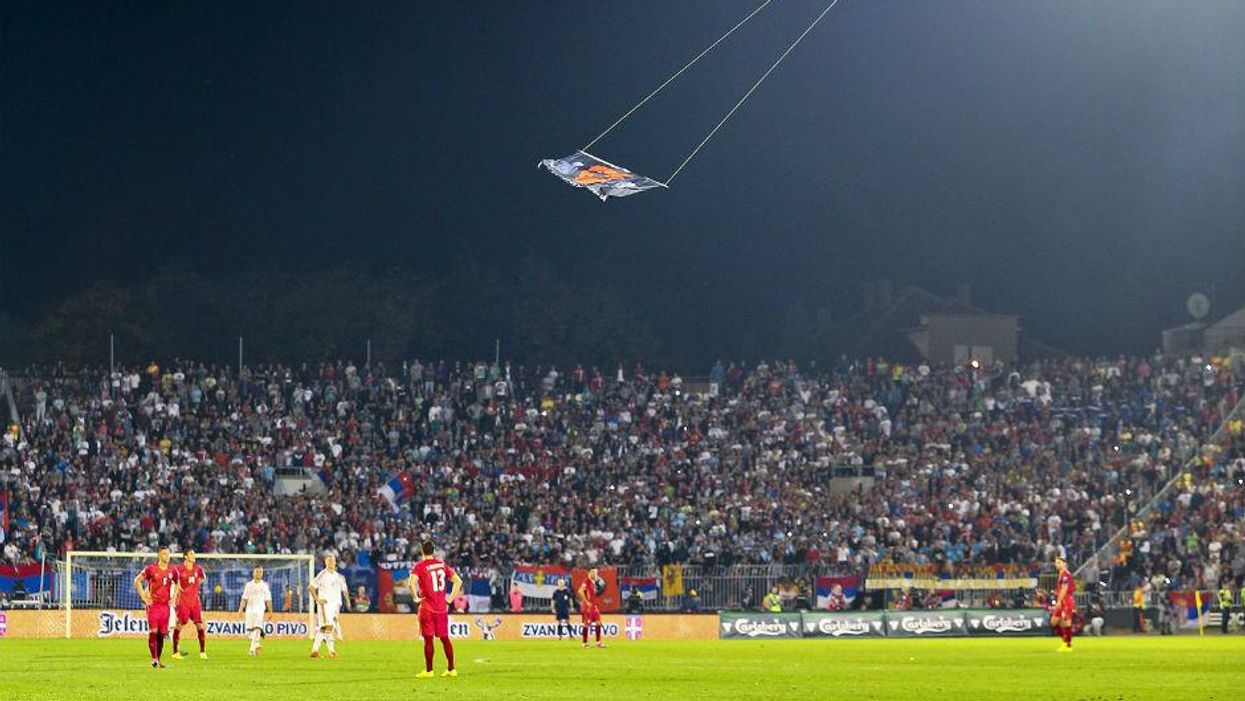 The European Championship qualifier between Serbia and Albania had to be abandoned last night after violence broke out following the appearance of what was said to be "Greater Albanian" flag on the end of a drone.
After one of the Serbia players managed to grab the flag - which represents all the Albanian peoples across the region - and pulled it down to the ground, players and officials clashed, flares were lit and fans invaded the pitch.
It was alleged that the brother of Albania's prime minister was controlling the drone from his seat in an executive box - there are long-standing tensions between the two countries over the standing of Kosovo, which claimed independence from Serbia in 2008 and is home to a majority of ethnic Albanians.
English referee Martin Atkinson was forced to abandon the heated Balkan derby in Belgrade just before half-time.


More: Jack Wilshere describes Wayne Rooney as 'father figure'