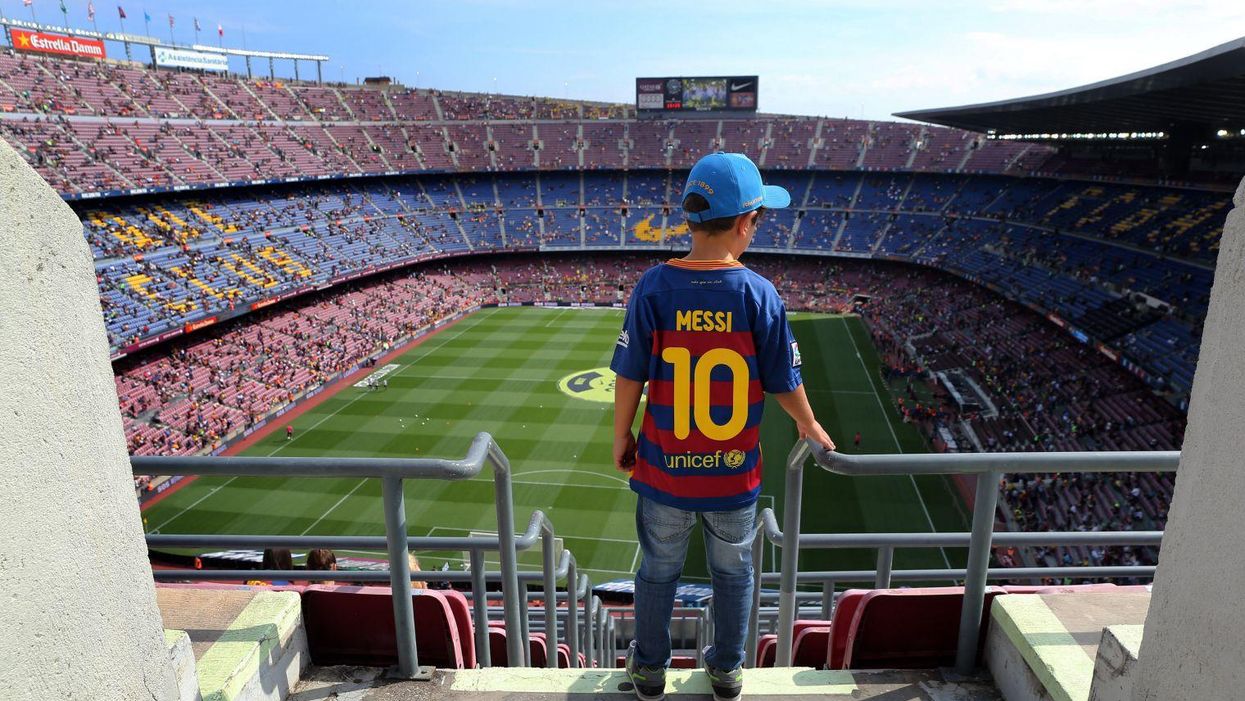 The BBC's Price of Football survey has been released, detailing the match-day ticket prices and cost of shirts from clubs.
The survey gathers the costs of many facets of being a supporter, from tickets, to shirts to pies at home grounds.
Statista have made us a league table of the most expensive replica shirts:
A Barcelona adult shirt is by far the most pricey, at £89.55. Manchester United were the only Premier League team in the top 20 at a cost of £60.
We've taken a look at the cheapest match-day tickets each Premier League side offer.
From the most expensive to the least, they are as follows:
Chelsea is the most expensive at £52, whereas a Leicester game will only cost £22.
We've also crunched the numbers to find out how much action fans are getting at home.
Leicester fans have seen the most goals for their ticket price so far this season. The cost of a Leicester goal, at match-day ticket rate, has been £8.80, whereas the cost of seeing any goal has been £4.40.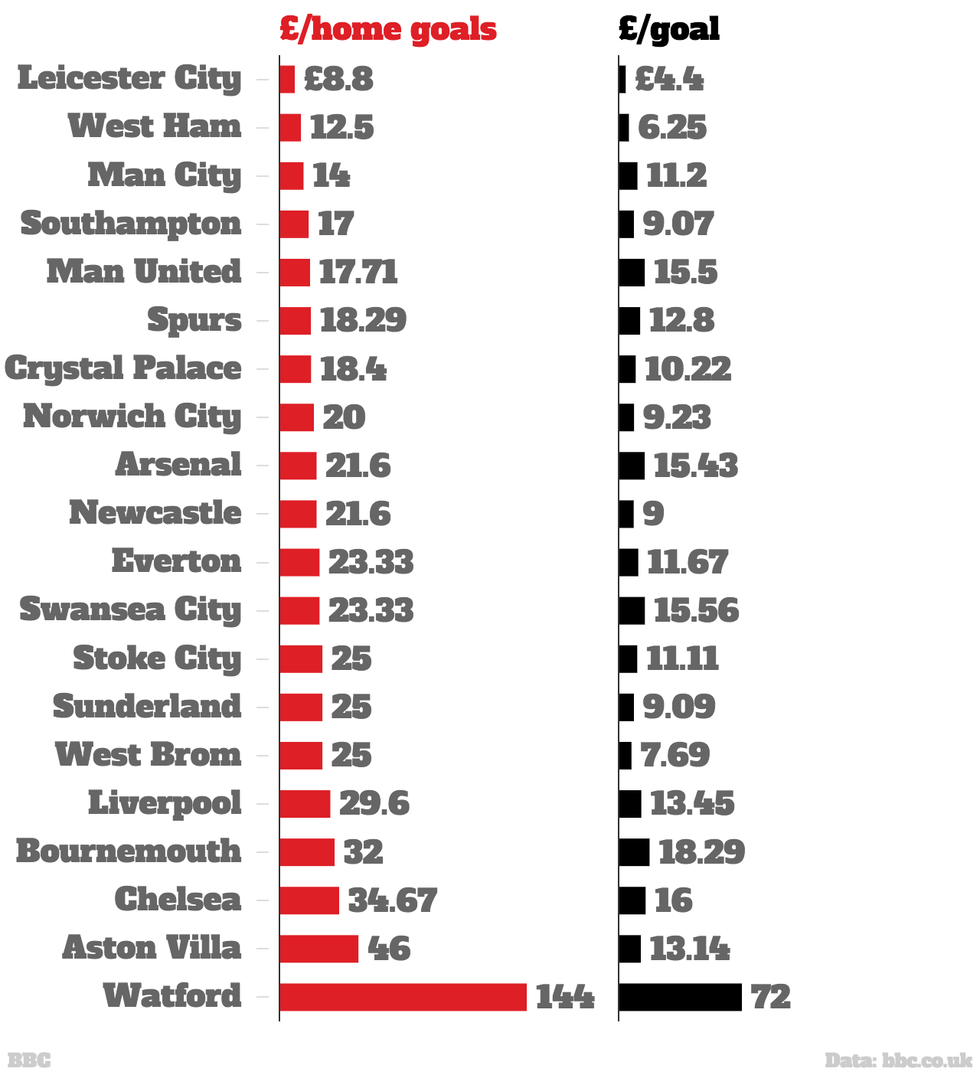 It compares pretty favourably to the action at Vicarage Road - if Watford fans had paid for match day tickets to all home games so far, they'd have paid £144 per Hornets goal.
(Picture: PAUL ELLIS/AFP/Getty Images)
If you wish to use the BBC's calculator to work out how much your team costs this season, visit their website.
More:Which European football league offers the best value for money?
More:These Barcelona youngsters are better at football than you probably ever will be