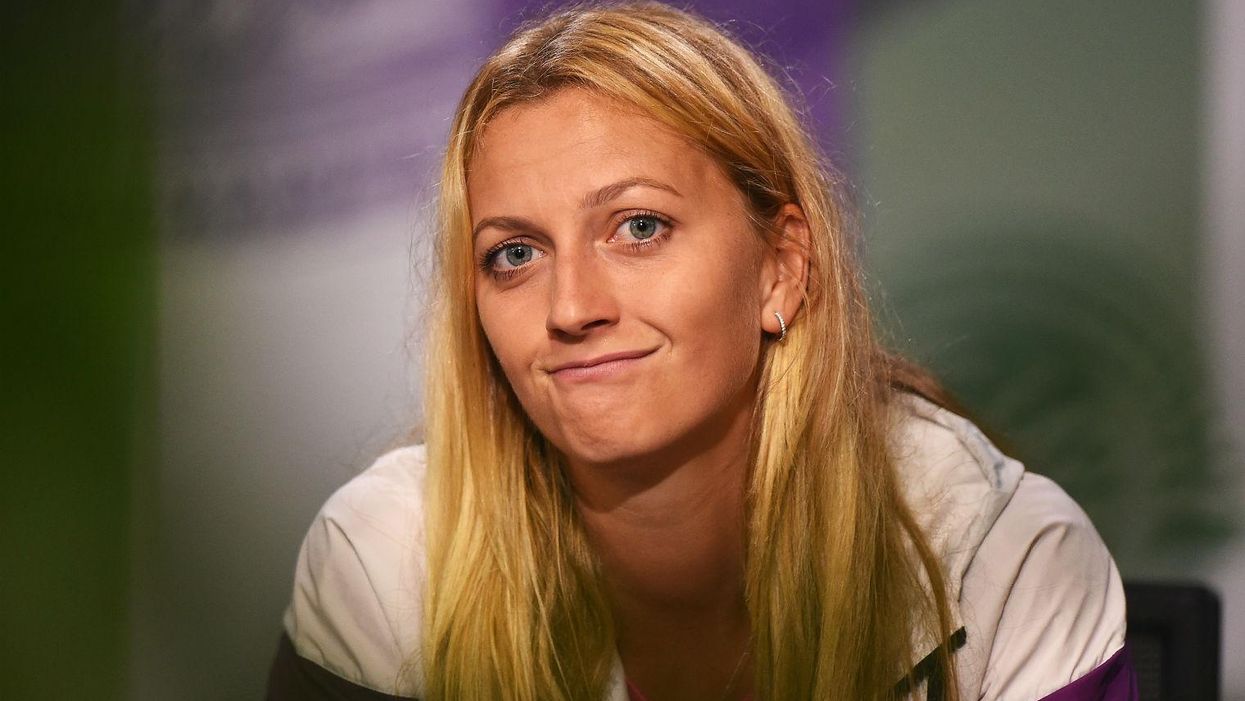 Petra Kvitova is the world number two and the reigning Wimbledon champion.
During a press conference yesterday a journalist asked her how elite female athletes cope with periods during tournaments.
The question, from a female journalist, was met with laughter from the room, filled with mostly male reporters, according to a write-up by the Times.
This was Kvitova's reply:
To be honest, I think it's quite tough. Of course, I have these experiences from before.

It's never really easy to deal with one more tough thing. I think always the beginning of this kind of period, it's tough.
Periods have been described as one of sport's final taboos, and the issue was raised by British tennis player Heather Watson when she lost in the Australian Open in January, when she attributed her performance to "girl things".
As a follow-up question yesterday, Kvitova was also asked whether having to wear all-white at Wimbledon made it even more difficult for female tennis players.
"No, I think it's fine," she replied.
Top 100