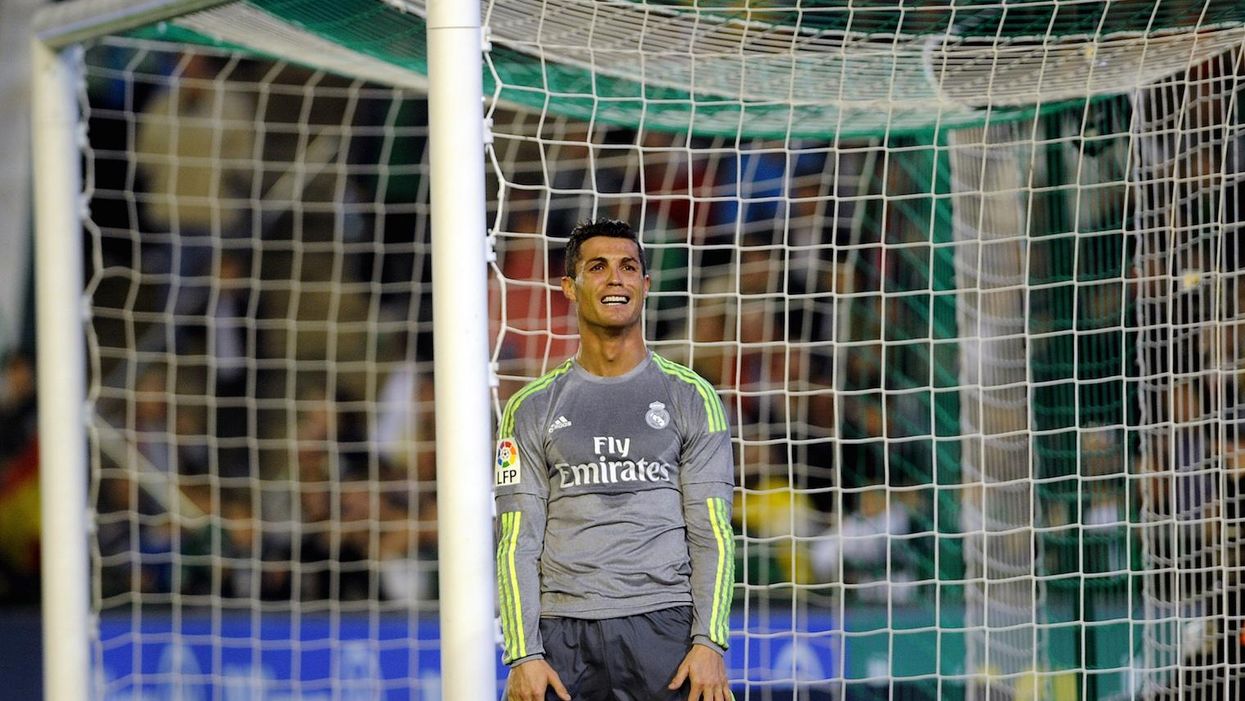 Cristiano Ronaldo has racked up 16 goals so far in La Liga, two off the pace of league leader Luis Suarez.
His goalscoring record throughout past seasons is remarkable, but some new figures suggest there may be a reason why the Portuguese forward scores so many goals...
As statistics from Spanish newspaper Sport show, Ronaldo hasn't scored in ten of the 21 La Liga games he's played in and only 40 per cent of his efforts are on target.
Suarez has two more goals than Ronaldo with 61 fewer shots, far more efficient than Ronaldo, who scores with less than 12 per cent of his shots.
In fact, if you look at the statistics across European competitions on WhoScored.com's database, Cristiano Ronaldo is top for shots per game of 1,325 players, filtered by a minimum of 11 appearances.
He's even top if you don't filter for minimum appearances, with an average of 6.4 shots per game. Robert Lewandowski of Bayern Munich places second with 5.6 per game, followed by Gonzalo Higuain of Napoli with 5.4.
While he's still a world class forward, there's no doubt that he's not the most efficient striker in La Liga.