Facebook / Richard Smith; Facebook / Tess Tickle
People are calling for a town mayor to resign following the unearthing of offensive social media posts about gay people and Islam.
Councillor Richard Smith, the recently elected Mayor of Ferryhill, County Durham and a preacher at the Immanuel Christian Fellowship, is under fire for sharing a string of posts that include labelling homosexuality as a sin and calling gay people an "abomination", reports The Northern Echo.
Local drag artist Tess Tickle - who is gay and lives with her partner of ten years - felt she should publicly condemn the "very idiotic quotes" after she was was alerted to the posts. Drawing attention to the issue on Facebook, Tickle wrote:
Waking up to messages of people informing me that the New Mayor of Ferryhill my HOME TOWN is sharing homophobic statuses, protest videos of gay pride etc!

Homophobia, Bi-phobia, transphobia is not right!!! How can anyone be put in power with these views? 
Tickle has called on Ferryhill Town Council and Durham County to investigate Smith's views, telling The Echo that everyone is entitled to their own opinions, but "when it's shared in the public domain, when you're in a position of authority and a public figure and you've got your own constituency, it's alarming".
Smith has since said he regrets any offence caused and that he has deleted the offending content.
However, the following posts remain on his Facebook account at the time of writing.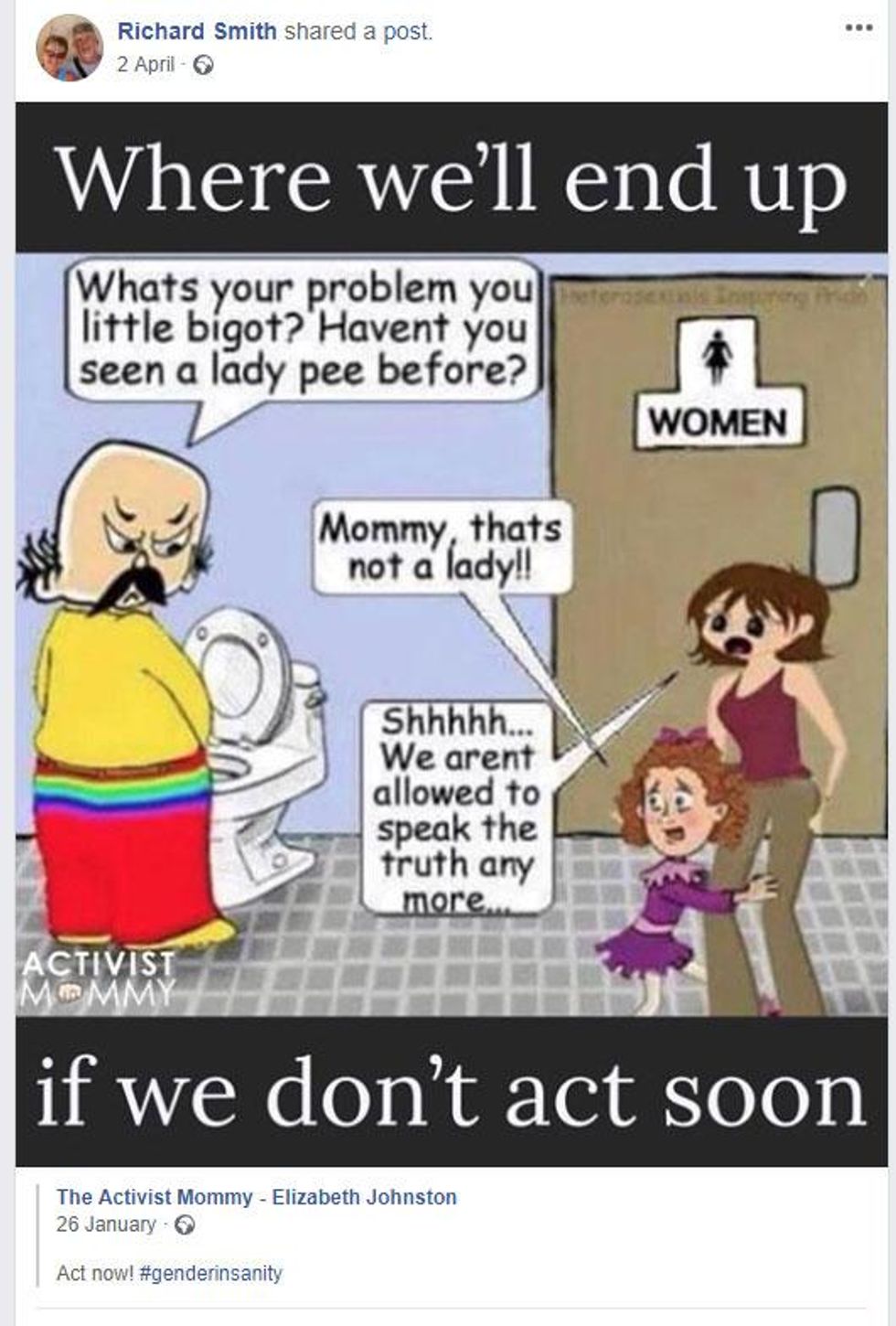 Picture: Richard Smith / Facebook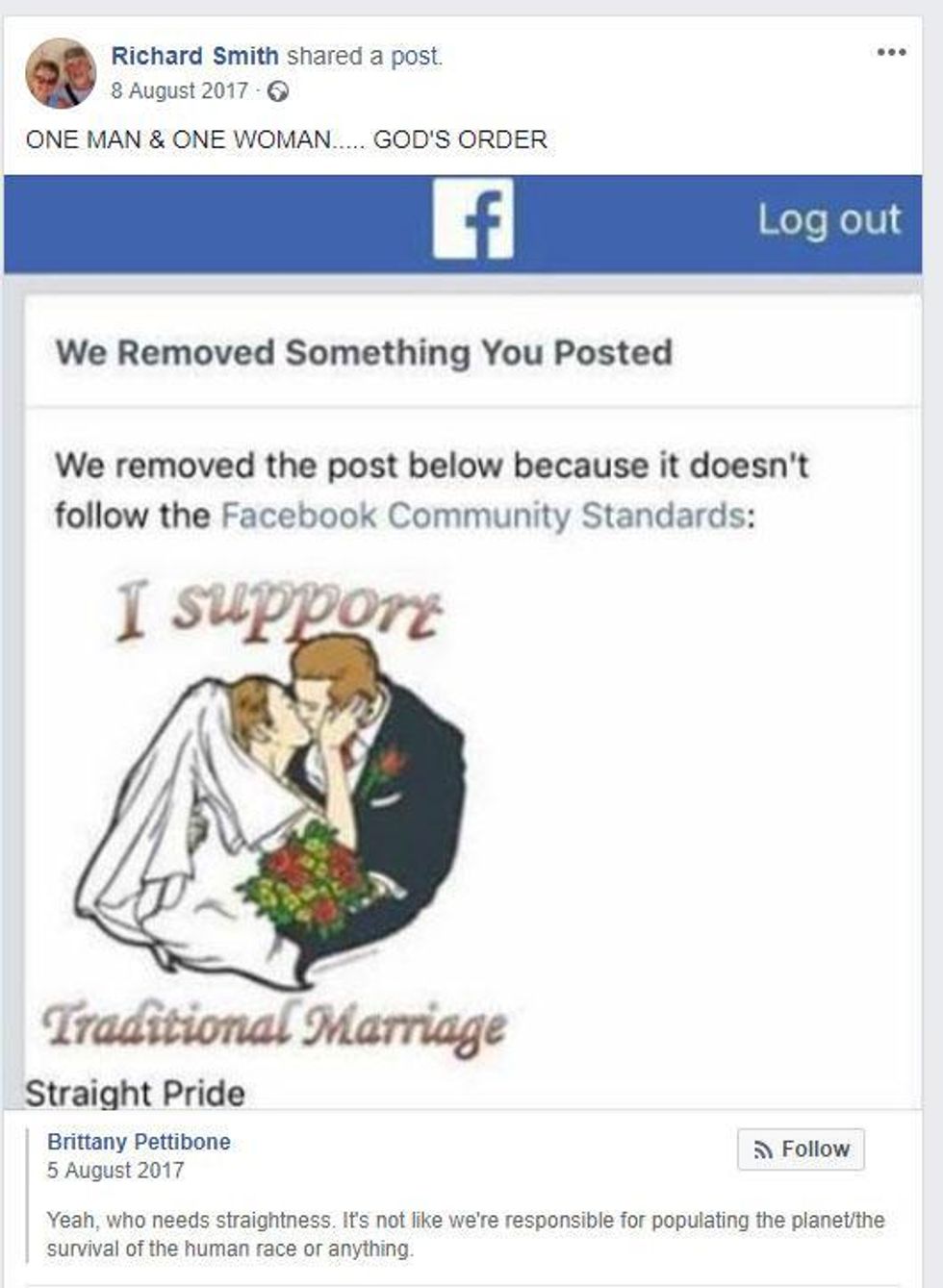 Picture: Richard Smith / Facebook
Smith has also shared anti-Muslim posts, including one suggesting that Sharia Law is held above UK law and containing the alt-right myth of Muslim 'no-go areas'.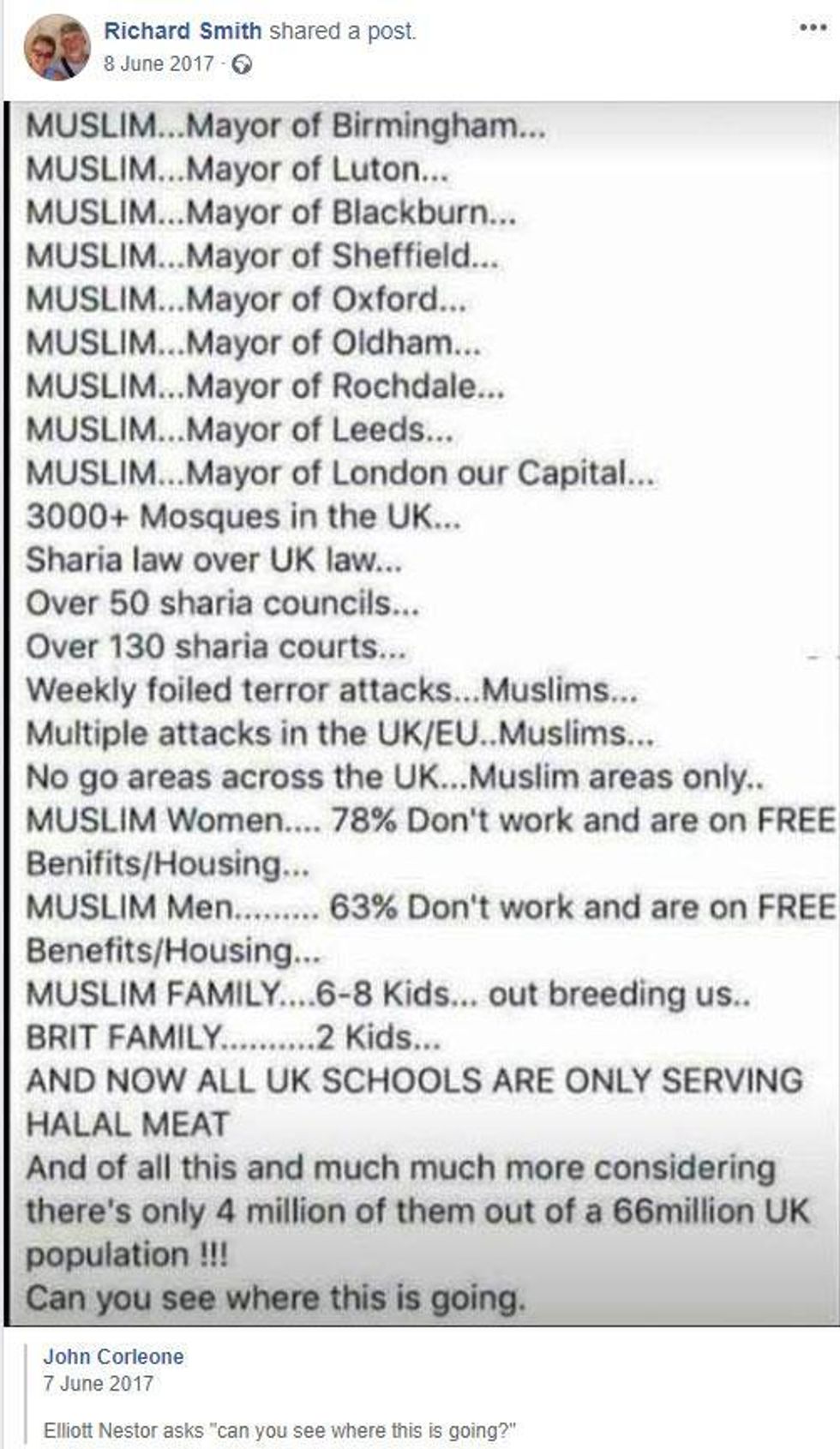 Picture: Richard Smith / Facebook
He also shared a video entitled "Group of Muslims attack a Jewish family and their little children", on which Smith commented "This is supposed to be a religion of peace. I think not...".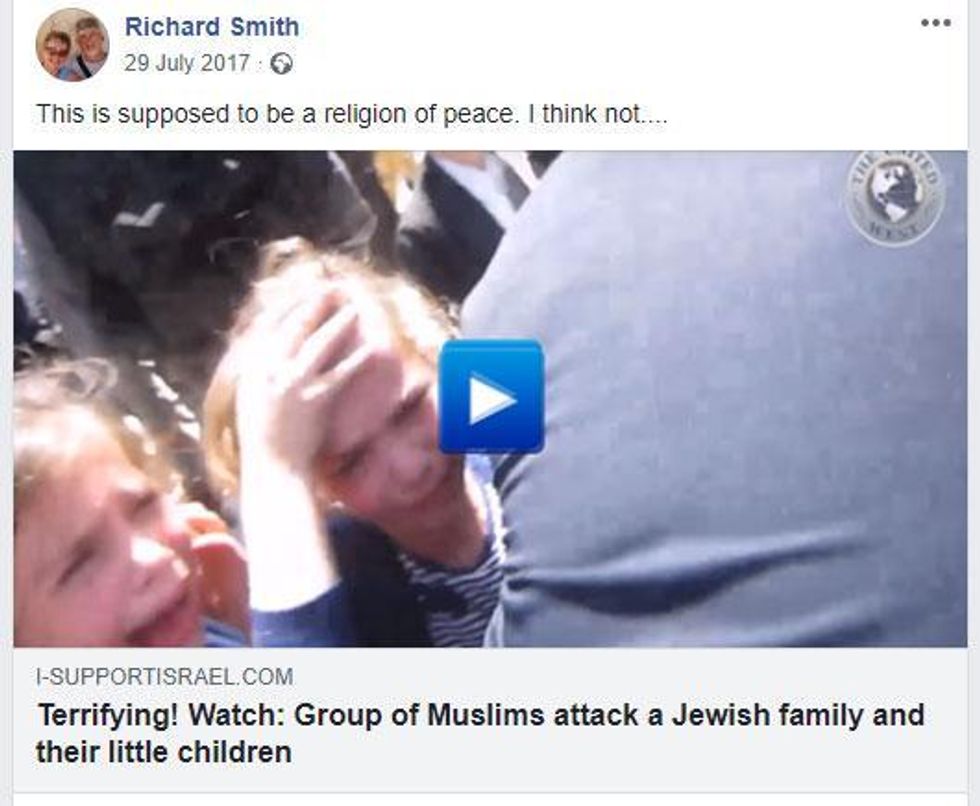 Picture: Richard Smith / Facebook
Hundreds have protested in outrage on Facebook, with some calling for the independent councillor to resign and a number of Ferryhill Town Council colleagues have come out in support of the LGBT+ community.
Drawing a line between his professional and personal life, Smith told The Echo:
As a minister of the Church, anyone regardless of faith, culture, race, gender or sexuality is welcome to my support as a pastor. 

If they are in need my door is always open.

The posts are on my personal Facebook page and are not connected in any way to my role as the mayor of Ferryhill or as a councillor.

I've considered the content of these posts and understand why they could be read as offensive which is why I have deleted them.

I won't apologise for the conviction of my faith but I do regret any offence or harm caused as this was absolutely not my intention.
He added:
I fully support Mark's (Miss Tickle) work in his fundraising for the community of Ferryhill.
Tickle said Smith only new her in a professional capacity as Tess Tickle and protested his referral to her as Mark:
I don't like the fact he referred to me as Mark. It shows to me that he won't call me Tess because it's against what he believes.
indy100 has contacted Councillor Richard Smith and Ferryhill Council for comment.
HT PinkNews Northern Echo