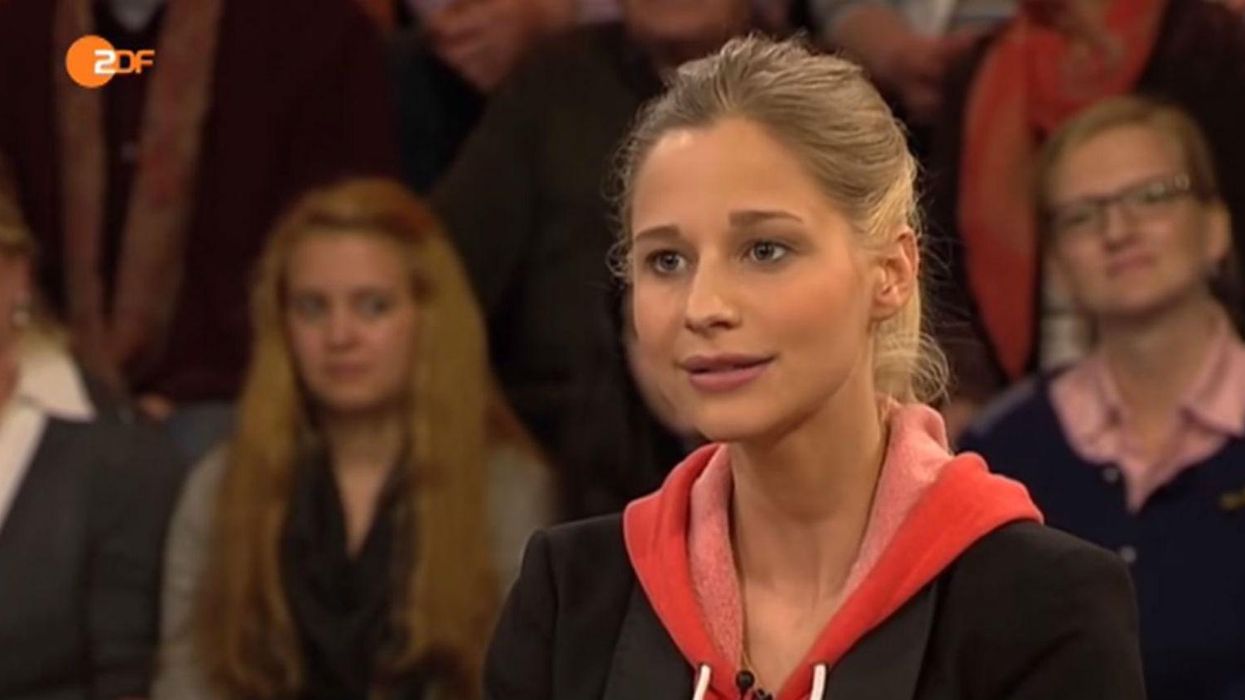 A new book about the gut that has sold more than a million copies in Germany would make ideal loo reading, had it not included a chapter about the problem of sitting down to defecate.
We did not evolve to linger on porcelain thrones, you see, and in those countries where squatting remains normal, colons and their owners are demonstrably happier.
"There is a muscle that encircles the gut like a lasso when we are sitting… creating a kink in the tube," Giulia Enders explains in Gut: The Inside Story of Our Body's Most Underrated Organ.
She calls the mechanism "an extra insurance policy and cites studies showing that squatters, with their unkinked guts, are less susceptible to haemorrhoids and constipation.
Enders first got noticed – and a book deal – after a self-assured turn at a science slam in Berlin three years ago. Her 10-minute lecture went viral on YouTube, and now, weeks after completing her final exams as a doctoral student, she is a publishing sensation. Her book, called Darm Mit Charme ("Charming Bowels") in Germany, has sold more than 1.3 million copies since it came out last year. Rights have been sold to dozens of countries including the US, and her UK publisher ordered thousands more copies last week, days after the book went on sale.
The German's way into the gut is a lightness that some reviewers have found too childish or lacking in scientific rigour to be taken seriously. But there is something compelling and refreshing about her curiosity and popular approach. "When I read the research, I think: Why don't people know about this – why am I reading about it in some paper or specialist magazine? It's ridiculous because everyone has to deal with it on a daily basis. I want to transport that feeling I had to more people."
'Gut: The Inside Story Of Our Body's Most Underrated Organ' by Giulia Enders (Scribe, £14.99) is out now
More: This tiny tweak will change how you see toilet signs forever