Getty Images/iStockphoto
Shaving didn't make it look bigger. It didn't. And neither will this.
Contouring is using make-up to highlight and shadow, to create valleys and peaks on your face that don't really exist, turning chinless wonders into humans.
And some men have tried this technique on their genitals apparently.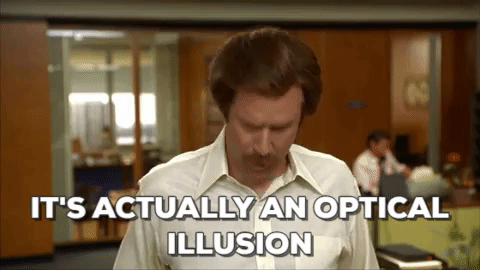 Tutorials for doing this to your face exist on YouTube, and one tutorial artist Jeffree Star gives some hints how to do this to your peen.
Making the video with guest Shane Dawson, Jeffree says that:
I contour my shaft a lot.
Jeffree explains this is best to do when it's not flaccid, which from a practical point of view makes sense.
So when it goes down it goes waaahrhrhr.
The pair laugh at this point, so maybe don't actually try this.
Don't lie about size
Even if your optical illusion (Is it an old woman, a bride, or a tiny wang?) fails, you will get rumbled if your partner decides to touch it.
Because sense of touch usually gives away size.
And this is acutely obvious if it's inside them.
And the lie is probably worse than having an undersized phallus.
Probably.