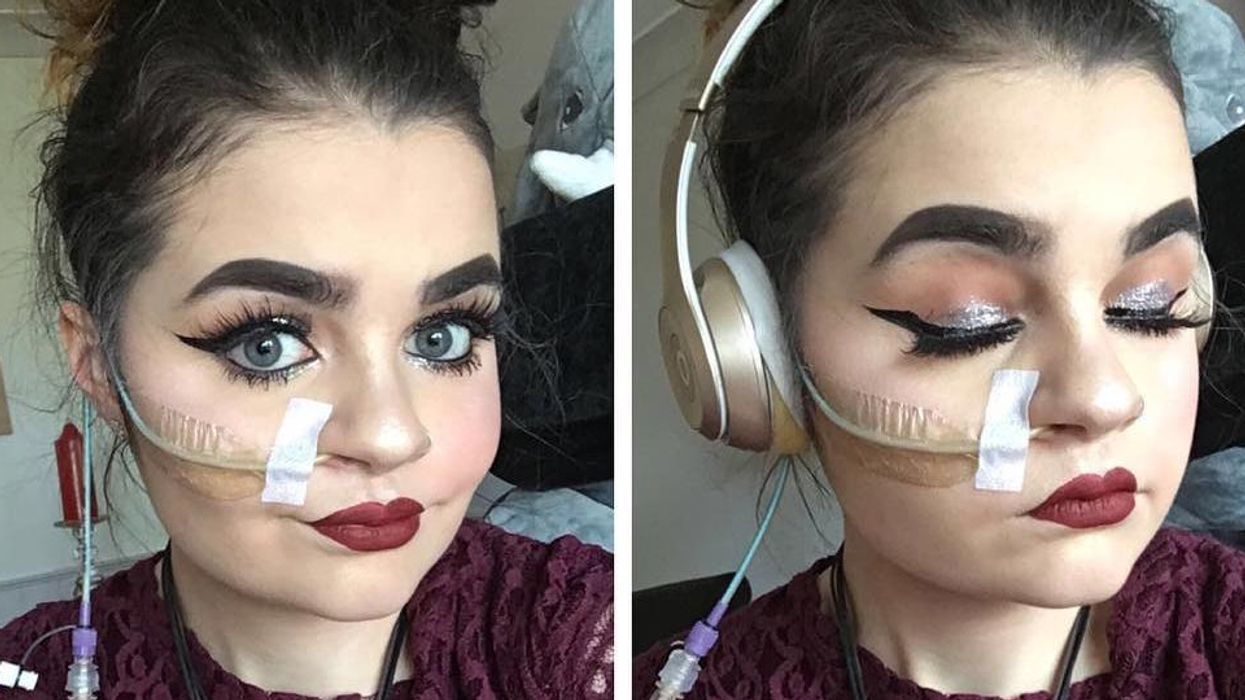 beautybyemilylou_
Emily Jones is an aspiring make-up artist, but make-up means more to her than just her career.
Jones, 22, has a connective tissue disorder called Ehlers-Danlos type 3, which means she has multiple joint dislocations every day, and, due to a trapped vagus nerve, her stomach rejects anything she tries to eat. It's because of this that she wears a feeding tube to keep her nutrients up.
Jones told Metro in an interview:
Living with my medical condition is a daily struggle and can be agonising. I suffer from chronic pain so any movement is painful and difficult.

I re-locate the smaller joints myself but I have to get someone else to assist me with the larger joints [such as] hips and knees. I am also unable to move my legs because of chronic pain and constant dislocations which is why I am permanently in a wheelchair.

My stomach distends to the size of a six-month pregnancy bump, which makes me feel self-conscious.
Jones started watching make-up tutorials online, and says make-up has helped her to "function," and feel beautiful.
She added to Metro:
When I was admitted into hospital for eight-and-a-half months it helped me to function and made me feel beautiful even with the tube on.

I feel more like a happy, outgoing person than the shell of a girl I used to be: a quiet, very shy and near-silent person.

I think this is because makeup has changed my outlook on myself and I now feel like the person I was always supposed to be.

Honestly, makeup is like gold dust, it's my everything and I try not to let my medical condition overtake that passion I have for it, no matter how difficult it is.
Jones' Instagram (@beautybyemilylou_) is a testament to how she copes with her condition and her skills as a makeup artist.
It's amazing how makeup can make you feel so confident!