David Cameron spent part of his Tuesday campaigning in Hendon, a Labour-Conservative marginal in north west London.
Here's a picture of the prime minister giving a speech at the Utility Warehouse.
But there's something wrong with the above image. Is it that David Cameron isn't wearing a tie? The look on Boris Johnson's face?
Or is it this man?
This may be the greatest Ukip photobomb ever.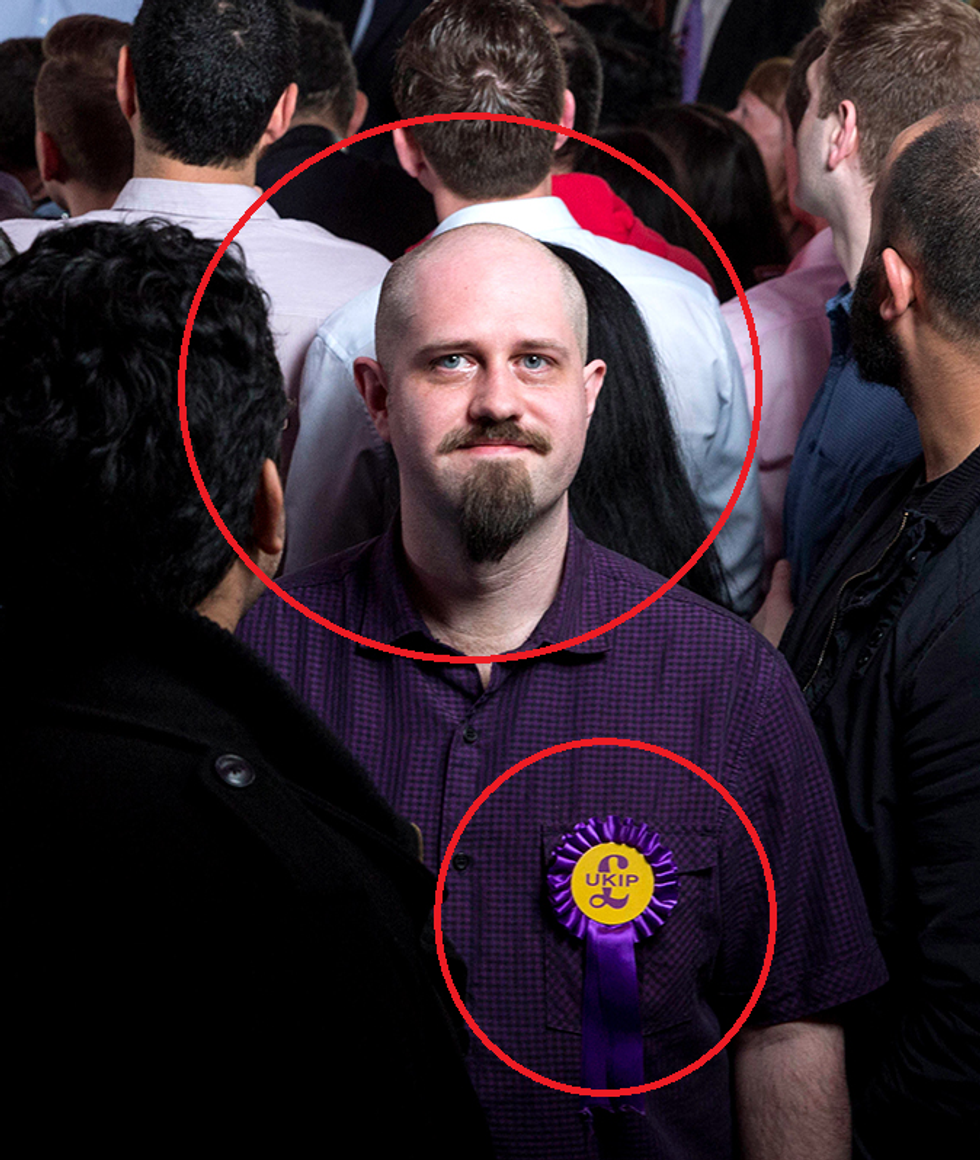 We salute you, Ukip interloper.