Picture: SimonSkafar/istock
Ah young love.
Reddit user dreichert87 posted the following letter which his niece received from a boy at her school: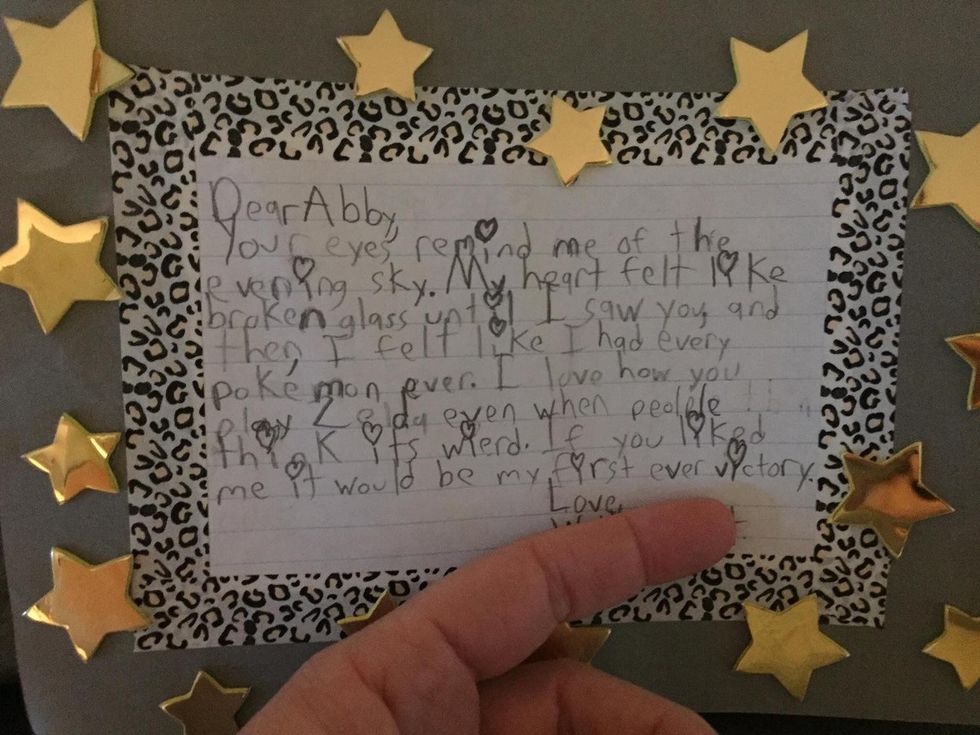 Picture: dreichert87/Reddit
Dear abby,

Your eyes remind me of the evening sky
Picture: istock
My heart felt like broken glass until I saw you, and then I felt like I had every Pokémon ever.
I love how you play Zelda even when people think its weird. If you liked me it would be my first ever victory.
Well...
You know he's serious when he says you make him feel like he's caught 'em all.
But did it work?
According to the uncle, Abby decided to forego romance in favour of the solid union of friendship.