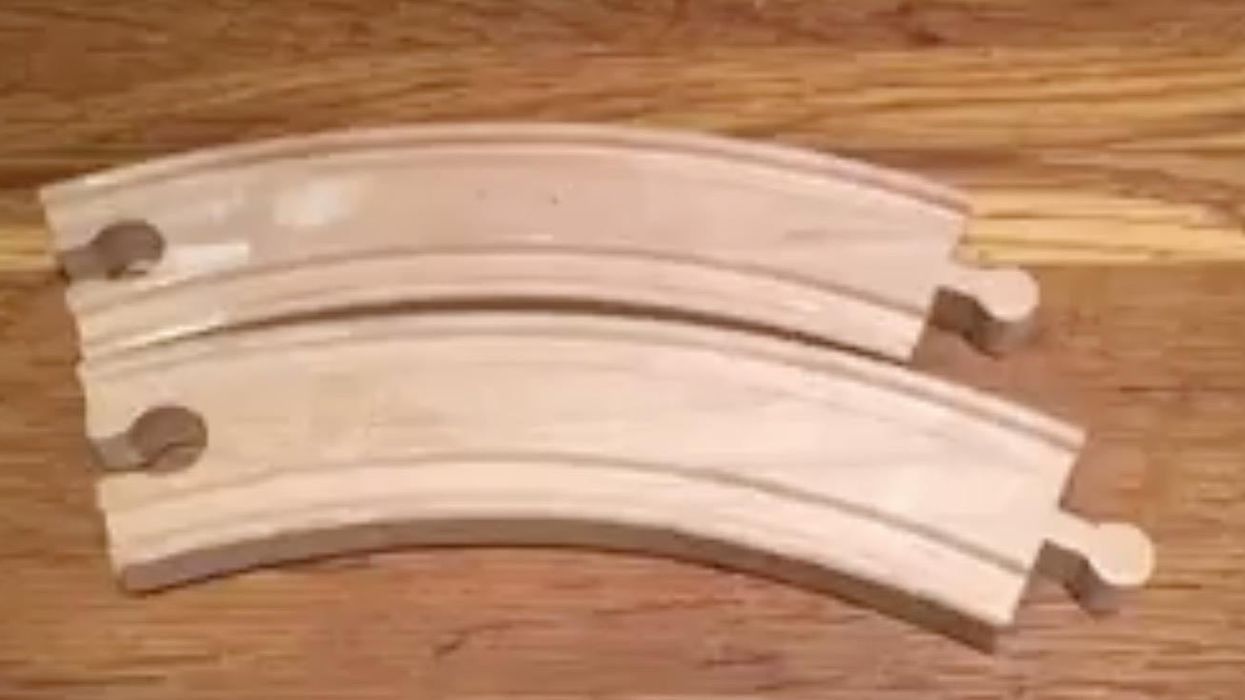 Every now and then, a piece of video goes viral which makes you question everything.
People have been sharing Marc Settle's Twitter video, which he filmed tidying up his sons wooden train track on Wednesday.
He noticed an optical illusion, which has since been confusing a lot of people.
Namely, that the one of the tracks appears to be larger than the other when you line up the straight ends...
...but it isn't.
His video has been retweeted over 1,000 times, by perplexed and broken Twitter users.
The main question that arises here, is how are so many people new to this concept?
It's called the Jastrow illusion, as noted by the American Psychologist Joseph Jastrow in 1882.
Essentially, when you line up two identical shapes with four sides, two curved and two straight, and put the straight edges in a line...
... one will appear larger than the other to the eye, owing to our brain's perception of shapes.
Mystery over, nothing to see here.