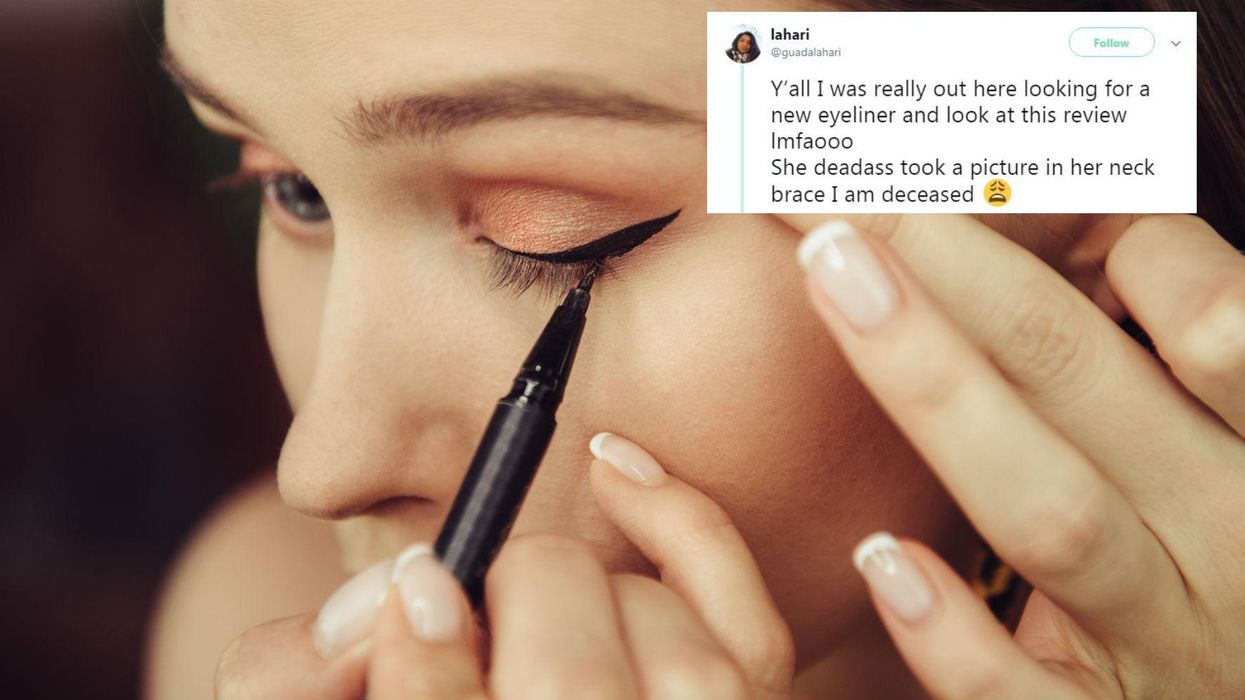 Plenty of makeup brands market themselves as long-lasting.
But last year, one social media user shared her own experiences to attest to the fact that Kat Von D's Tattoo Eyeliner is truly indestructible - and can even withstand the effects of a car accident.
It was back in June 2017 that Instagram user @coffeecatsandcusswords, whose full name is Shelby Hagan, shared a selfie snapped in a hospital bed, alongside a caption which detailed the horrific ordeal. But, as Twitter later discovered, she then hopped straight on to Kat Von D's official website and left a review alongside the image of her laid out in a neck brace - with her eyeliner still in tact.
Professing her love for the product, she wrote:
My mascara was running down my face from crying and all other products had been wiped off in the transfer to the hospital.

But not my tattoo eyeliner.

I am posting a pick [sic] to show you, this product lasts and looks amazing through anything. Never buying any other liner again.
Hagan later found the tweet and clarified that she had taken the initial picture for police evidence, but that she had decided to share it because "when you find a good product, you have to share the info". Things got wholesome quickly, with a number of users wishing each other well and sharing makeup tips. The internet isn't all bad! One also recalled a similar example:
Others shared their own post-accident selfies, confirming Hagan's quotes that the eyeliner truly can withstand any damage.