PETER MACDIARMID/GETTY IMAGES
In the spirit of bipartisanism, the deputy leader of the Labour Party Tom Watson extended his thanks to a Conservative council leader.
On Friday, Watson used Twitter to publicly thank the leader of Sandwell Council, the Conservative politician Tony Ward.
I promised I'd tweet thanks to former Sandwell Conservative leader Tony Ward for letting us use his chocolate biscu… https://t.co/Swve5d7ggZ

— Tom Watson (@Tom Watson) 1488564976
What should be an innocuous tweet, is never so with the current Labour leadership.
Though this time it wasn't Corbynistas going after Watson.
It was a 'health expert' who objected to an MP offering biscuits at a surgery with his constituents.
The horror.
According to hypnotist and 'anti obesity campaigner' Steve Miller his comments meant he was blocked on Twitter by Watson.
Miller said:
I tweeted Tom Watson hoping he would get involved in driving measures to reduce obesity. I asked him to set an example after I felt horrified by his tweet thanking former Conservative council leader Tony Ward of Sandwell Council for letting him eat his chocolate biscuits.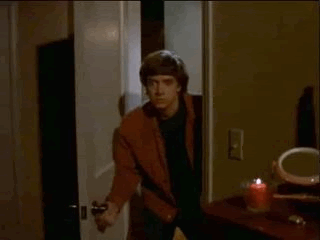 'Horrified'.
Looking so rotund I think such a tweet was not a good statement given he's a leading politician who wants health to be at optimum levels
Rude.
It's surgery as in offering advice, not a medical procedure, so doesn't really matter what's being eaten there.
Miller continued.
But I am also very concerned he may be in denial and possibly suffering from emotional eating because within minutes he blocked me. I am reaching out to him with a hand of support to help Tom regain control over food and ensure his weight is managed. I did think a man of Tom's status would have recognised it was in the public interest he lost weight and pioneered anti obesity measures. I'm worried about him. I'm happy to spend a week hypnotising and helping him to adopt healthier habits
indy100, who must declare an interest; in that we also enjoy chocolate biscuits, think Watson should eat what he likes, and tweet what he likes.
It seems since John Prescott and Eric Pickles left the scene, the ire of body shaming has been directed towards Watson.
Seeing as Prescott is now a peer, and Pickles has a knighthood, this may not be bad company for an aspiring politician.
In addition, if Miller had made this complaint about a woman, the Twittersphere would (rightly) say the MP ought not be judged for their weight.
Top 100