TWITTER / SAM COOKE
Missing the postie can be one of the most infuriating things in the world, especially when they're delivering something essential.
Unfortunately for Sam Cooke, his parcel ended up taking a plunge despite his postman's best efforts to pop the package in a safe spot.
The delivery note said that the parcel was put through Cooke's window: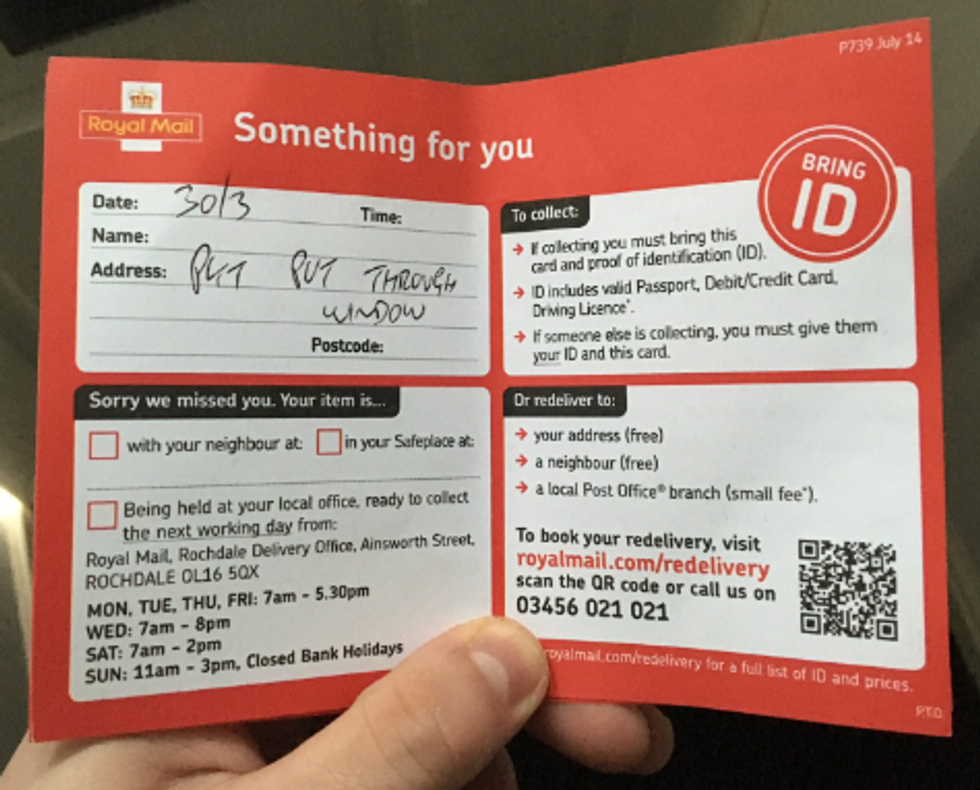 Picture: Sam Cooke / Twitter
But his window was above his toilet.
Another note quickly cleared up what must have happened:
I'm really sorry I think your parcel might have fallen in the toilet accidentally.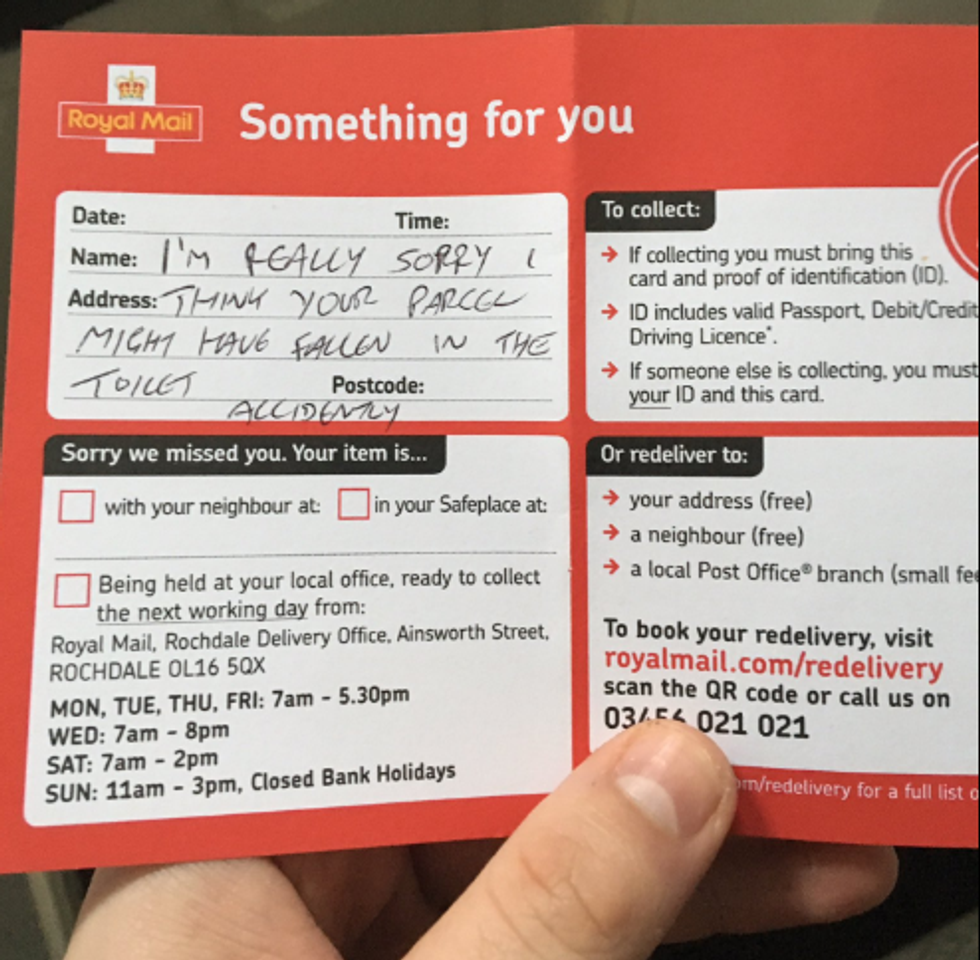 Picture: Sam Cooke / Twitter
Oh dear.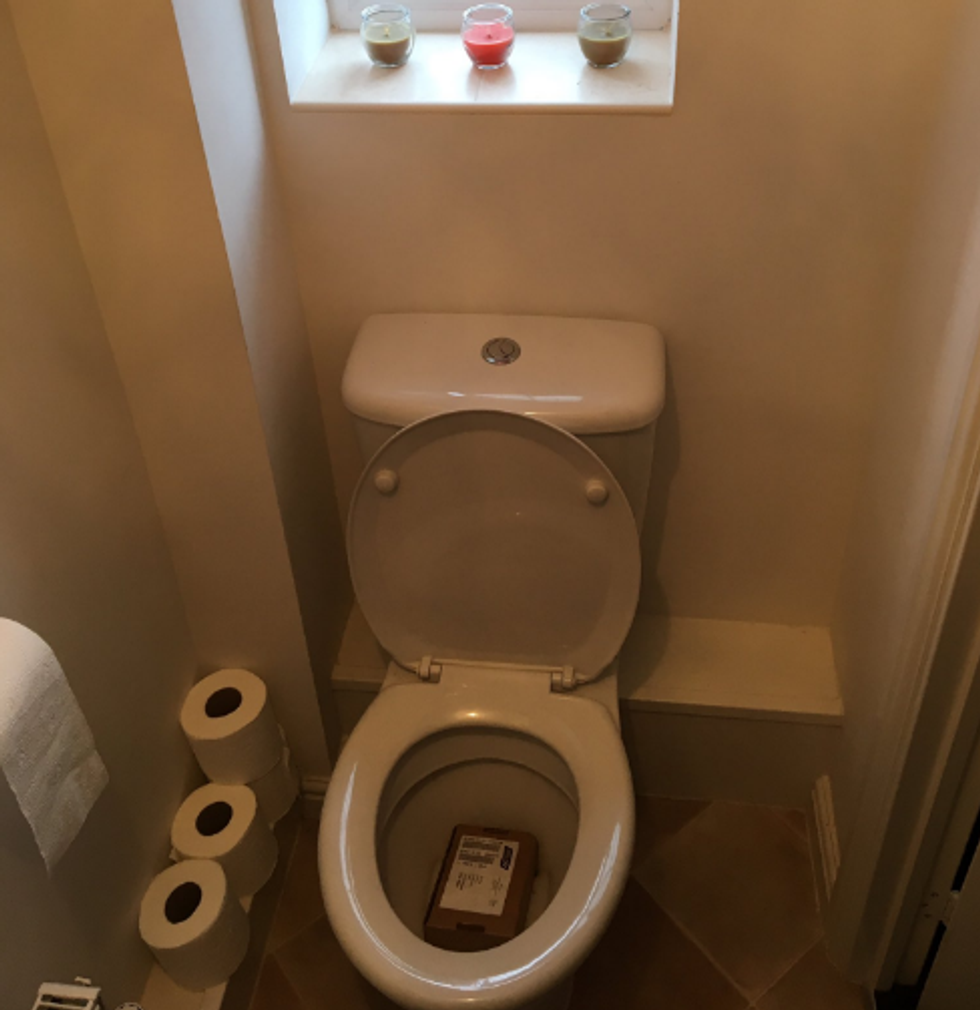 Picture: Sam Cooke / Twitter
Fortunately:
And people are loving it:
But, update: