Top scientists at indy100 laboratories have run extensive tests, and the results confirm this is the most relaxed man on Earth.
Analysis of the smile, shows the subject has had some kind of huge burden lifted from his shoulders.
His hair is almost less grey because of the smile.
The unidentified male bears an uncanny resemblance to someone that indy100's crack team cannot place.
The smile was captured for the delectation of entrepreneur Richard Branson.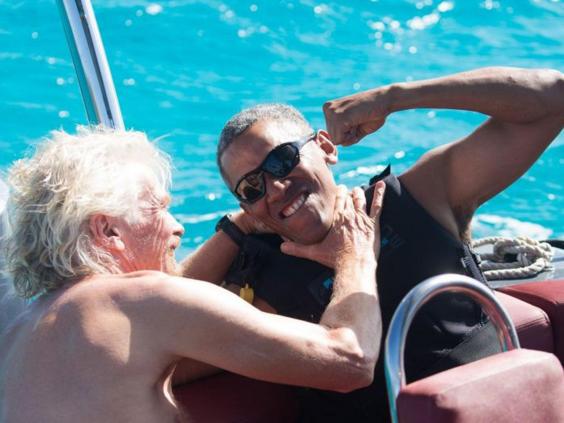 More on this breaking story as it unfolds.
HT Reddit
---
More: The difference between Barack Obama and Donald Trump in two videos
More: One of Barack Obama's final acts as president will make Donald Trump furious