Trump has woken up. And what does Trump do when he wakes up? He reaches for a phone and heads straight to Twitter.
Today's dose of surreal micro-statements are especially weird.
Trump tweeted:
Stock market hits new high with longest winning streak in decades. Great level of confidence and optimism - even before tax plan rollout!
Then, 24 minutes later, he tweeted:
Leaking, and even illegal classified leaking, has been a big problem in Washington for years. Failing @nytimes (and others) must apologize!

The spotlight has finally been put on the low-life leakers! They will be caught!
If anyone can shed light on what exactly Trump is talking about, please do enlighten the rest of us.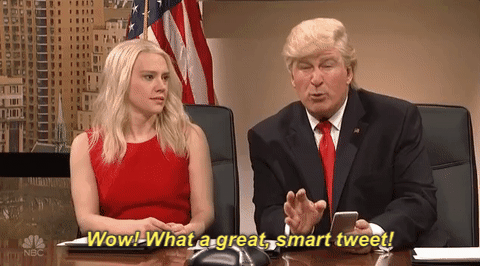 ---
More: People have a lot of questions about Melania Trump's confusing new hashtag