Canadian Prime Minister and adoration magnet Justin Trudeau addressed European Parliament today.
He recently made headlines for attracting the fawning glances of Ivanka Trump and Donald Trump on a state visit to the White House.
On Thursday, he attended European Parliament where he told MEPs that the European Union was vital to world prosperity:
You are a vital player in addressing the challenges that we collectively face as an international community. Indeed, the whole world benefits from a strong EU.
Trudeau also talked about the Comprehensive Economic and Trade Agreement (Ceta) between Canada and the EU, signed 24 hours prior:
We know that in these times we must choose to lead the international economy, not simply be subject to its whims.
One other predictable thing occurred:
We've since updated our timeline of celebrities, royals and dignitaries enraptured with Trudeau:
Oh, Justin. It seems we're just going to have to get used to this trend aren't we?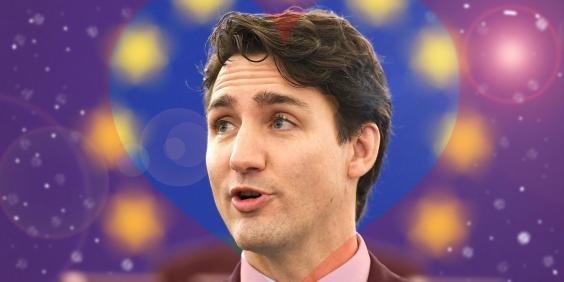 ---
More: An annotated history of Justin Trudeau ensnaring adoring gazes