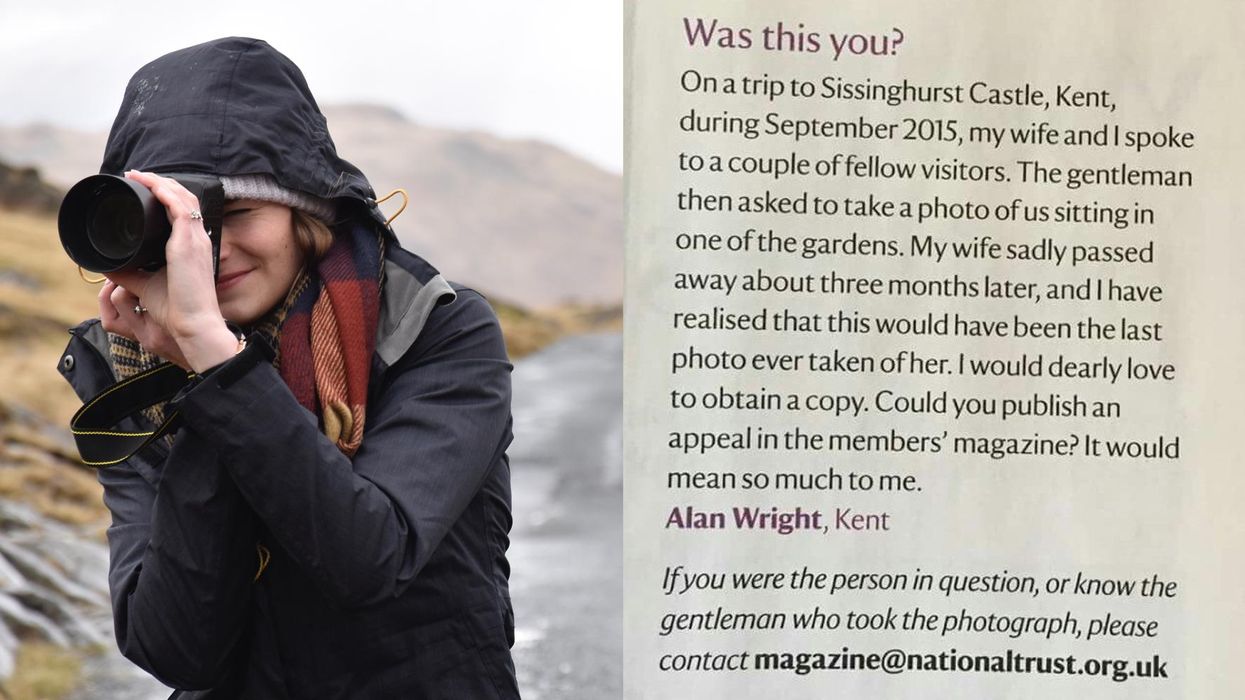 Unsplash / Twitter
When Alan White and his wife visited a National Trust castle, a man snapped a photo of the pair in one of the gardens. Alan desperately wants to find that man.
Alan's wife sadly died a few months after that visit, and he believes that the picture taken by the gentleman at Sissinghurst Castle, Kent in September 2015 might be the last photo of his wife taken.
In a reader's letter published in the latest magazine from The National Trust, Alan has put out a heartfelt appeal for the man who was taking photos that day.
"My wife sadly passed away three months later," Alan writes.
I have realised this would be the last photo ever taken of her. 

I would dearly love to obtain a copy.
In addition to the appeal being published in the magazine, a picture of the clipping is also being shared on Twitter and Facebook in order to signal boost Alan's appeal.
If you were the photographer, or know who Alan might be talking about, get int ouch with the magazine at magazine@nationaltrust.org.uk.
Sad 😔 please retweet #NationalTrust https://t.co/GbB9hYkhzM

— Lynn (@Lynn) 1494880885
HT Mashable