According to the Daily Mail, Nicola Sturgeon is the "most dangerous woman in Britain".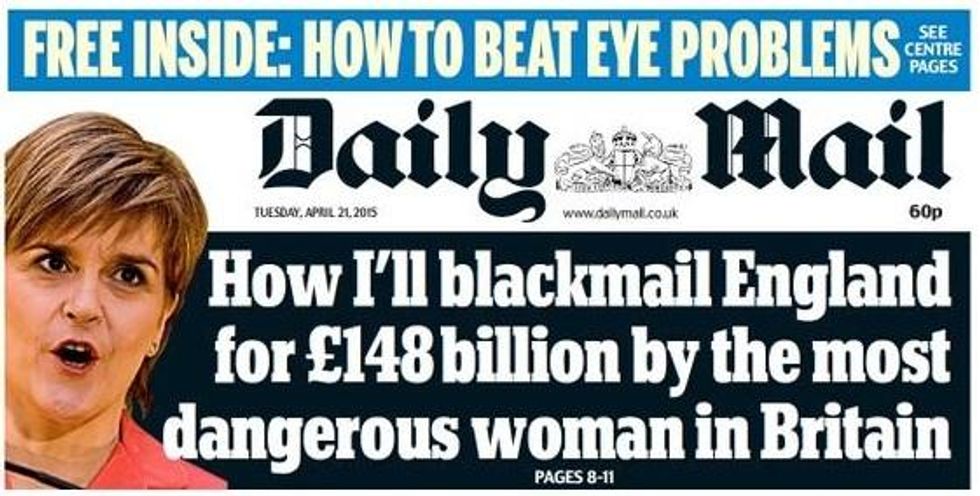 Since surging into the public consciousness after the first televised leaders' debate, the SNP leader has faced a string of sexist articles, some of which we've highlighted below.
1.
The Sun photoshopped Sturgeon's face on to Miley Cyrus and put her in a tartan bikini.
Speaking about the mocked up image, Sturgeon said: "That's sexist, there's no doubt about it."
2.
They also portrayed her as a 'MiliBond' girl in one of their cartoons.