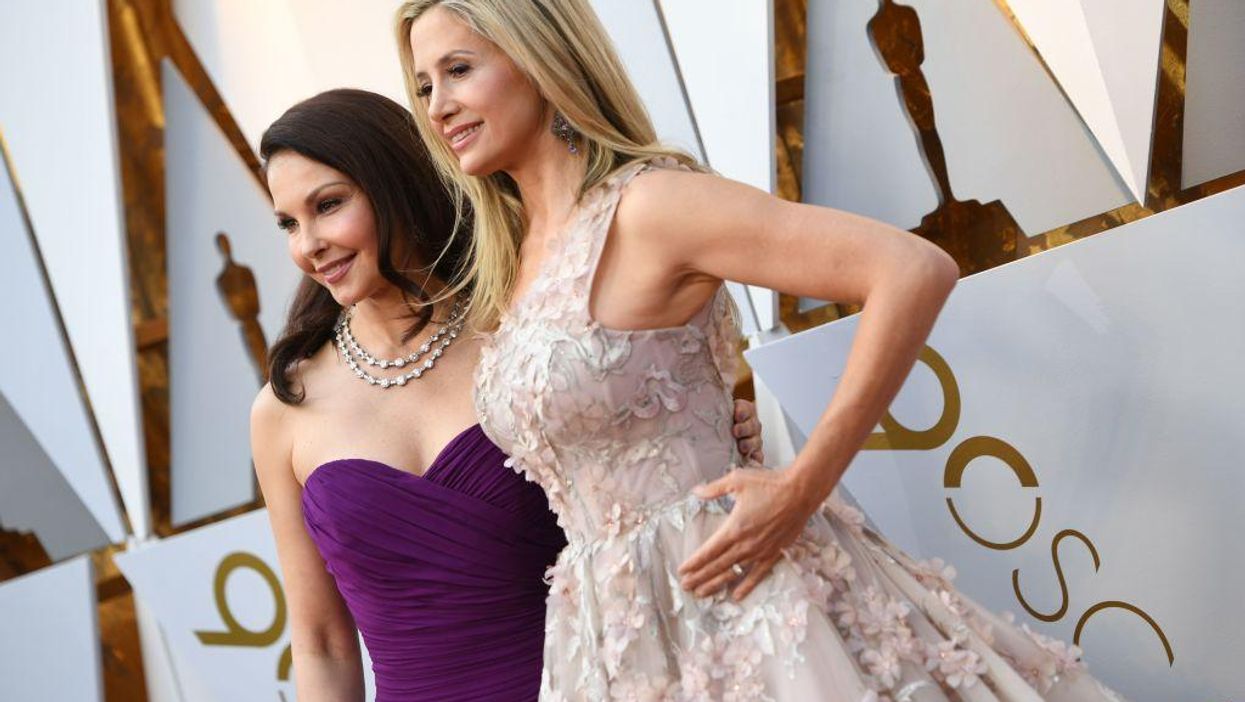 AFP/Getty Images
Ashley Judd and Mira Sorvino brought the Me Too movement to the 90th Oscars when they discussed being the "phoenixes" to emerge from sexual harassment and light the way for women worldwide.
In the first post-Harvey Weinstein Academy Awards, stars have arrived at the red carpet leading to the Dolby Theatre wearing pins for the Time's Up movement that was triggered by the mogul's downfall. That downfall was ignited by Judd and Sorvino when they became some of the first women to make allegations of sexual harassment against Weinstein.
Weinstein, 65, has been accused of sexual assault and harassment by around 100 women. He denies all allegations of non-consensual sex.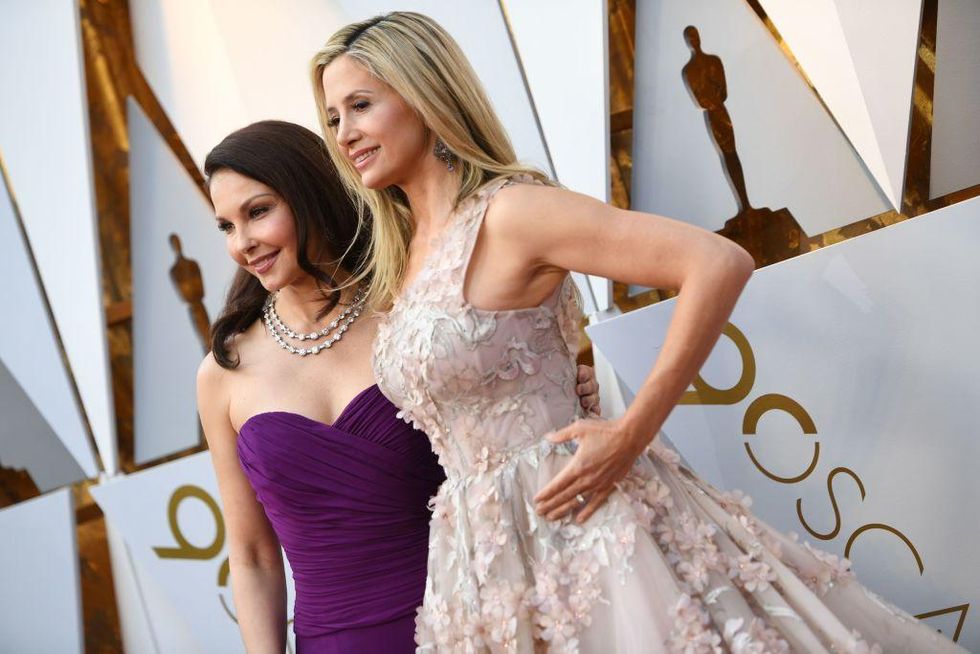 Speaking to ABC from the red carpet, Judd said:
What's so spectacular about this moment is that finally the world is able to hear. "Because I believe that we women, one: our voices have been squelched. And two: those of us who have come forward have often been disbelieved, minimised, shamed and so much of the movement is about externalising that shame and putting it back where it belongs which is with the perpetrator.

And us being the phoenixes who can light the way not only with Hollywood but for safe and equitable workplaces across all spaces and all sectors.
Sorvino said:
I want people to know this moment isn't stopping. We're going forward until we have an equitable and safe world for women.

We want to take our activism and our power into action and change things for every woman everywhere working in any workplace.