Lots of headlines have been written about Sir Cliff Richard today. But none like this from the Huddersfield Examiner.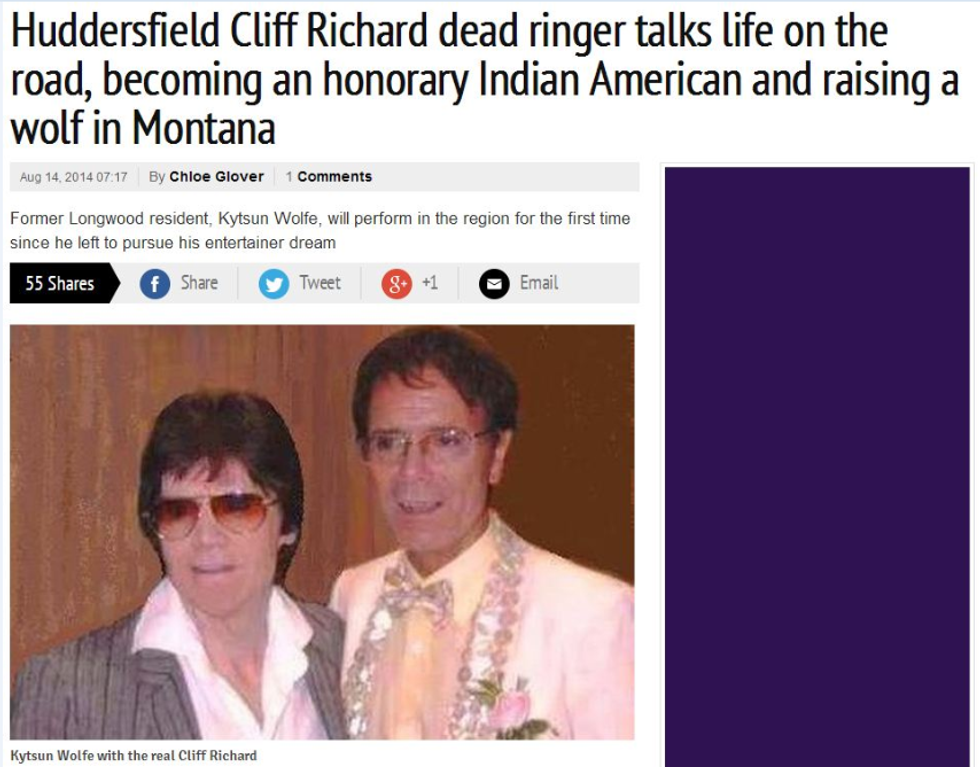 "He raised a wolf in Montana, was named an honorary member of a native American tribe and became an uncanny Cliff Richard impersonator when only in his 20s," runs the first paragraph.
That's right, Kytsun Wolfe has chosen one hell of a day to tell his life story. The singer, whose tribute acts include Sir Cliff, Elvis Presley and Roy Orbison, has returned to his hometown after a stay in the wilds of Montana to perform a series of 1950s and 60s inspired musicals across the UK.
And in an ironic twist of fate, his interview with the West Yorkshire paper has attracted far more publicity than he or the Examiner were probably expecting.
All together now…
Kytsun Wolfe's new musical, Bobby Socks and Blue Jeans, is currently touring and the next show will be at Palace Theatre, Southend on August 23.